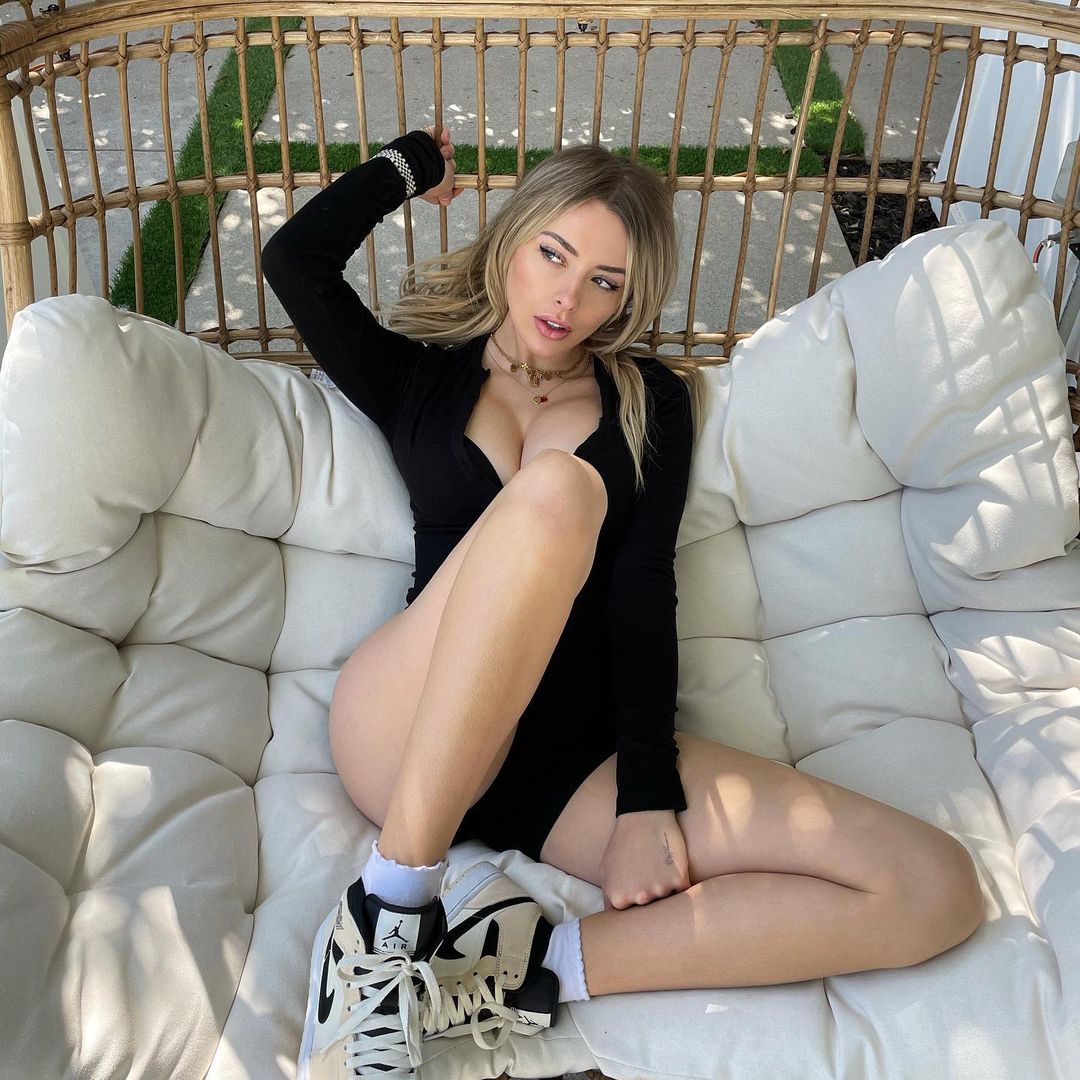 Corinna Kopf – The Internet Sensation Who Earned $4.2 Million from OnlyFans
Corinna Kopf is an Internet sensation with over 6 million followers on Instagram. She is also a Youtube streamer with over 1.5 million followers on the platform. The online star recently joined OnlyFans and has earned $1 million within 48hours of its opening. Crazy enough.
So, who is Corinna Kopf?
Corinna is an online influencer who first rose to fame through David Dobrik's vlog. She was born in Palatine, Illinois, and grew up there. Corinna and David first met in a concert in Chicago and went on to become roommates. She became a regular in Dobrik's vlog and gained her own following. They later moved to Los Angeles.
Corinna is only 25 years old and is already a star. According to Celebrity Net Worth's 2020 figures, Corinna has a net worth of $2 million. This of course has skyrocketed after her debut on the OnlyFans platform in June 2021. In a recent vlog of David, Kopf mentioned that she has earned over $4.2 million within one month of joining OnlyFans.
"It's actually not as crazy as you think," Corinna says, "Well, it's crazy." To Dobrik, she added, "My first tit pic ever made $165,000."
David's vlog was halted after sexual assault charges on the Vlog Squad earlier this year. While Corinna never talked about the allegations, the duo is finally back with a bang.
Corinna Kopf Facebook Gaming
The influencer got into gaming in this lockdown and streams online. The model was temporarily banned from Twitch for wearing undergarments on camera. After the incident, Kopf tweeted, "I got banned tonight on Twitch for wearing 'undergarments.' I was wearing a Chanel tank top. Girls body paint on Twitch, and I get banned for that LMFAO."
This incident led her to sign a deal with Facebook. Talking about her contract with Facebook gaming, Corinna says, "Most of you know gaming has become a huge part of my life over the last year. As a female gamer, it's so important for me to find a home that not only empowers myself but also all of you, in order to make a positive impact in the gaming world."
Who is Corinna Kopf dating?
Corinna clarifies that she has never dated David Dobrik. She instead dated another Vlog Squad member, Toddy Smith. Corinna has been linked with multiple men ever since she rose to fame. She was also associated with another popular Youtuber, Turney Turney Tenney, popularly known as Tfue.
The duo confirmed their relationship in March 2019 and often posted pictures of each other online. The couple later split in 2020 due to distance problems but have remained friends. In her recent Impaulsive podcast, she revealed all her dating and hook-up details.
Corinna Kop's and social media
Corinna Kop's runs two accounts on Instagram. Her main account goes with the name 'pouty girl and has a massive following of 6 million. Her other account is her 'junk drawer' where you can find posting all her random pictures. She is also very active on Twitter and you can often find her posting vlogs on Youtube.
You can also get the more exclusive content of her on OnlyFans. Initially, she was accused of posting the same Instagram photos on the other platform. To this, she tweeted, "People who think my OnlyFans is about to be just 'Instagram content'… you're dead wrong. if I posted everything right out the gate, it would just get leaked…just wait".
In a recent tweet, she mentioned her decision to delete her TikTok account as it was disturbing her mental health.