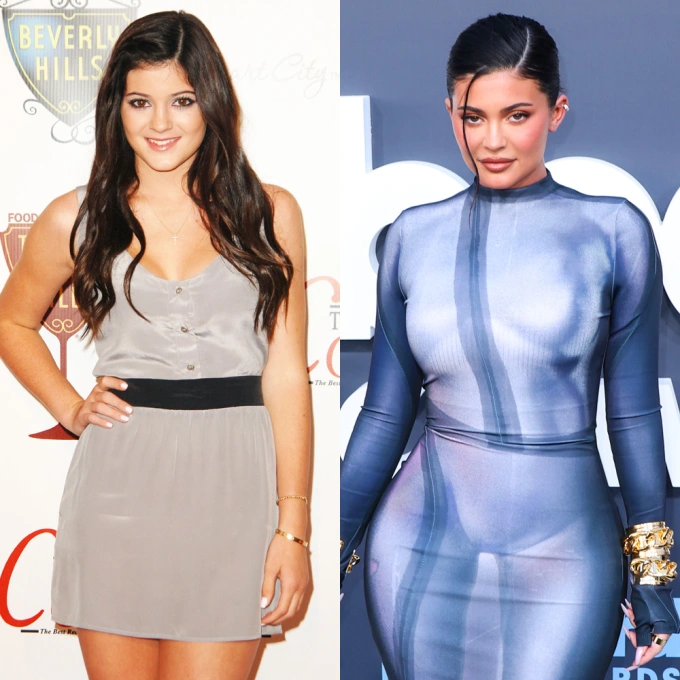 Beyond the Glamour: The Kardashians Open Up on Beauty Standards and Self-Love
In a recent episode of The Kardashians, Kylie Jenner and her sisters, Kourtney and Khloe Kardashian, engaged in a candid conversation about beauty standards, insecurities, and the influence they hold as public figures.
The discussion began as Kylie, the youngest self-made billionaire, was doing Kourtney's makeup. She expressed concern about the impact their influential status might have, particularly on young girls heavily editing their images online.
Khloe, known for her transformation over the years, admitted her insecurities didn't stem from within, but from societal pressures and incessant public scrutiny. "I was chubby and in a skintight bodycon dress and you couldn't tell me otherwise," she said. "Society gave me those insecurities."
In a rare moment of vulnerability, Kylie opened up about the misconceptions the public has about her. She denied having extensive surgeries to change her face, claiming that aside from fillers, her looks are natural. "I always want everyone to just love themselves," she expressed.
Surprisingly, Khloe divulged that constant remarks about her nose from their mother, Kris Jenner, led her to consider a nose job. The revelations continued as Kylie admitted feeling insecure about her ears, an issue she claimed was unintentionally instilled in her by her sisters.
It wasn't until she noticed her daughter, Stormi Webster, inherited her ears that she learned to love them. "Now I wear an updo every carpet," Kylie stated.
The Kardashians, all of whom are mothers now, discussed the importance of not imposing societal beauty standards on their children. Kourtney noted, "I'm just really conscious with my own kids about giving them the freedom to express themselves and not put so much pressure on perfectionism."
In a profound concluding statement, Kylie shared her gratitude for her personal life, asserting that the love and support of her friends and family are what truly matters.
This candid discussion on the Kardashians' platform presents an opportunity to rethink societal beauty standards and the emphasis on appearance in the age of social media.