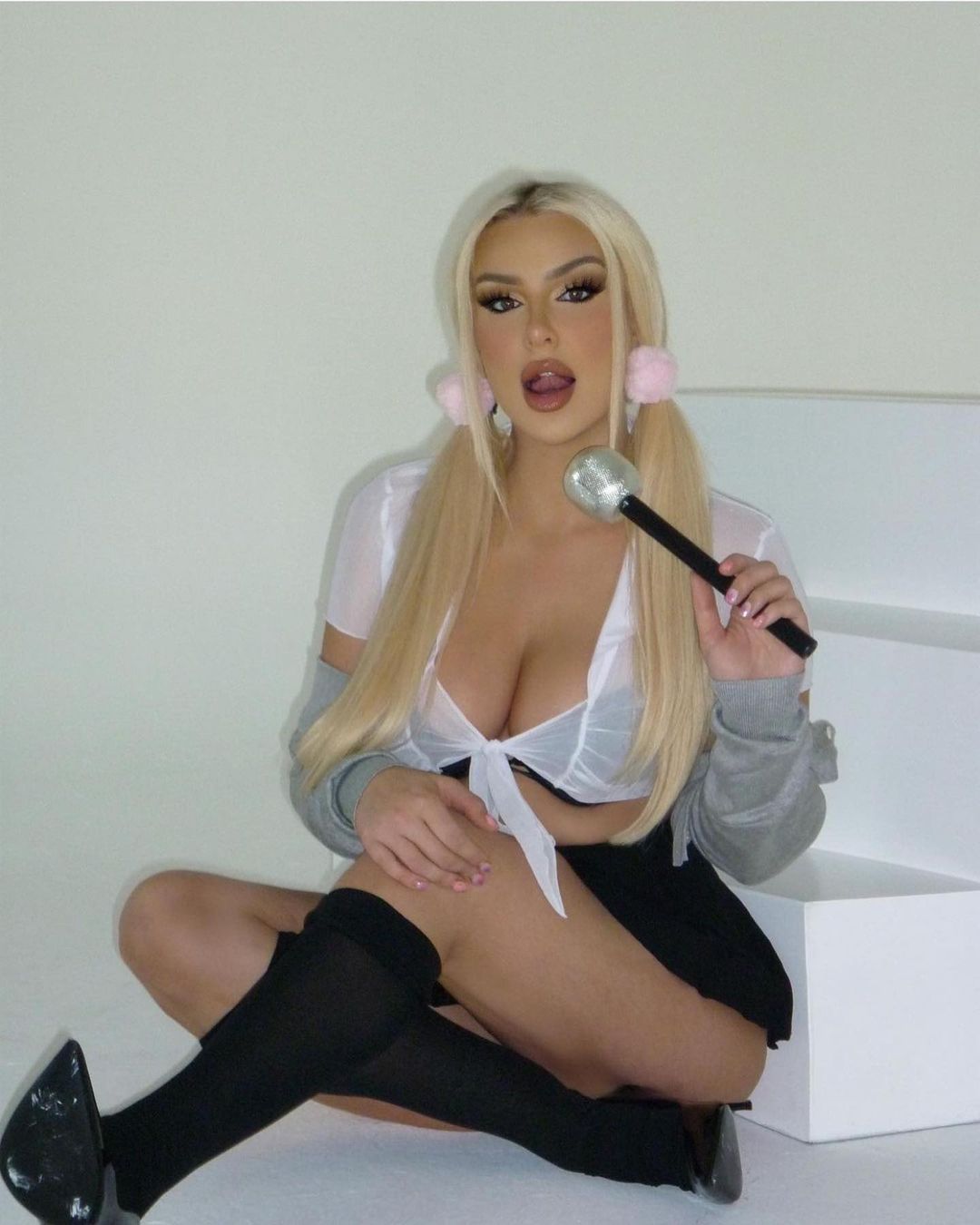 Unveiling the Beauty Expert: Alexis Oakley's Journey from Celebrity Makeup Artist to Influencer Sensation
Alexis Oakley, a rising star in the world of celebrity makeup artists, has captivated the faces of renowned figures such as Avril Lavigne, Jessica Alba, and Paris Hilton. With an impressive online following of over 250,000 TikTok followers, she has become a go-to influencer makeup artist in Los Angeles.
Before her rise to fame, Alexis launched her YouTube channel in 2015. However, it was her venture into TikTok that truly propelled her career. Embracing her role as a makeup artist, she transitioned into providing beauty tutorials and sharing her expertise with her dedicated audience.
Persistence paid off as Alexis strategically aligned herself with social media influencers and pop stars rather than traditional Hollywood actresses. Collaborating with rising stars such as Alix Earle and Trisha Paytas further solidified her influence in the digital world.
Benefit Cosmetics recognized Alexis's talent and influence, leading to a collaboration that showcased her exceptional skills. Fans eagerly awaited her cheeky tips and tricks using Benefit's iconic products, including the Hoola Bronzer and Box o' Highlighters.
Alexis Oakley's signature makeup style embraces versatility, with her renowned "snatch" eye makeup featuring winged eyeliner and matte brown tones. Her go-to products include Benefit's Hoola Matte Powder Bronzer, Tickle Golden Pink Powder Highlighter, and the 24-HR Brow Setter Clear Eyebrow Gel.
While TikTok hacks abound, Alexis remains skeptical of their effectiveness. She encourages her followers to seek the advice of professional artists who share expert techniques and insider secrets, particularly focusing on blush placement and celebrity makeup tips.
Alexis Oakley's journey from a celebrity makeup artist to an influential online presence showcases her dedication, talent, and passion for her craft. Each makeup creation and beauty tip she shares continues to inspire and empower beauty enthusiasts worldwide.