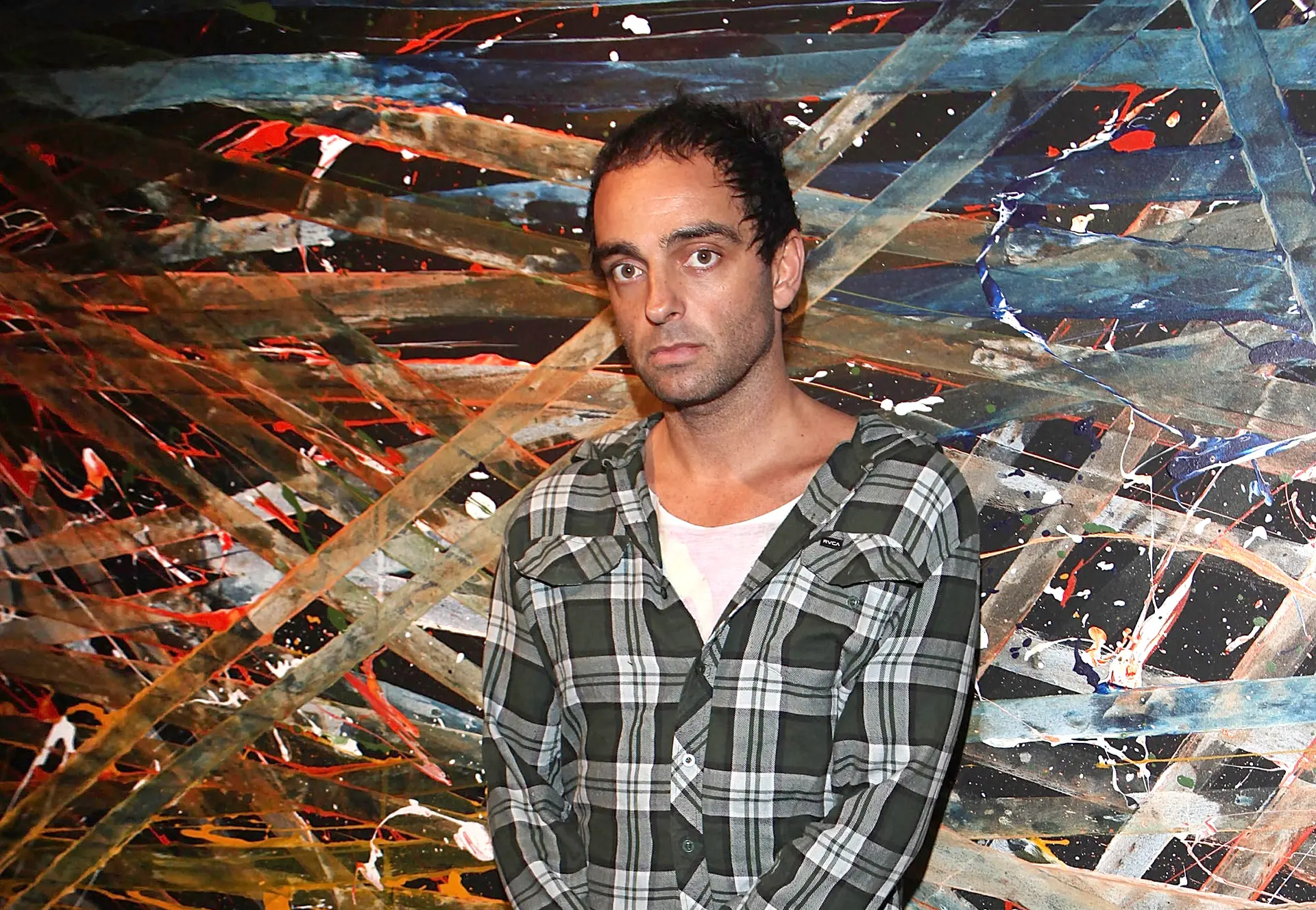 Andy Valmorbida, collector and promoter of Richard Hambleton, admits to range of crimes in court
Claiming to own the rights to the works of the late New York street artist, the dealer confessed to selling works he did not own, and defrauding institutions for loans.
An art dealer the New York Times once called "young pop-up exhibitionist and cocky Australian-born art entrepreneur" implicated himself in a Jersey court of law, admitting that he forged documents to present himself as the owner of and make profits on works by Francis Bacon, Basquiat, George Condo and Frank Auerbach.
Andy Valmorbida, who was described as "serially dishonest" in a judgment from the Royal Court of the Bailiwick of Jersey, admitted to a series of frauds during cross-examination in a civil case involving unpaid debts to hedge fund tycoon Christian Hore.
During the "extremely unusual" proceedings this September, the court twice took breaks so that Valmorbida could be warned against incriminating himself while testifying. Despite describing himself as a "well renowned art dealer" with "an extremely good reputation and a presence in the art world on both sides of the Atlantic" he ultimately admitted to using and creating "false documents for the purpose of obtaining loans from four lenders on the footing that he owned artwork which, in each case, was largely not owned by him."
Sotheby's, Fine Art Group and Investec Bank all loaned him money based the claim that he owned works by Bacon, Basquiat and Auerbach. In the case of the first two works he provided phony invoices to prove ownership. The Auerbach had been consigned to him by a client, and again, the invoice tampered with. Fine Art Group loaned him $5.5m, Sotheby's $6.7m.
Valmorbida also unburdened himself of the crime of adding $200,000 to an invoice for a $1m painting he was selling, telling the buyer the inflated sum was the "cost price" then surreptitiously pocketing the profit; and claiming to fully own a works by George Condo and Basquiat in which he was only a 50% shareholder (the other half owned by the company Untitled-Copyright Limited), then selling the works and keeping the proceeds in his personal bank account. The Basquiat and the Condo sold for $6m each.
During closing arguments, Valmorbida's lawyer admitted the art dealer had misrepresented himself multiple times.
Valmorbida made a name for himself in the late 2000s New York art scene where his pop-up exhibitions drew in big name collectors and bigger name stars including Alicia Keys, Josh Hartnett and Mary J. Blige. In 2009, he and his partner Vladimir Restoin Roitfeld hosted a show of Richard Hambleton's paintings with the help of Giorgio Armani, according to the Daily Beast. The show, held in the middle of Fashion Week, featured paintings by Richard Hambleton and after New York went to Los Angeles, the Hamptons, and Australia, revitalising the artist's career, which had never reached the heights of his New York contemporaries Basquiat and Keith Herring.
The injection of publicity worked and Hambleton's career revived. So much so that, in August, a Jessie Harrington, from Escondito, California, pled guilty to forging several paintings that featured Hambleton's famous Shadowman between 2018 and 2020. And, according to the New York Times, a Seattle street artist has been recently been recreating Hambleton's Shadowman all over Manhattan, likely as a not too subtle marketing ploy for his forthcoming documentary on the artist and an "Experience" a-la Van Gogh he has in the works.
Valmorbida told the New York Times he acquired the copyright to all of Hambleton work for $1m, and that the artist gave him a document that gave him complete control of the intellectual property rights "perpetually, irrevocably and exclusively".
The Jersey court decided to make its decision public because Valmorbida has "companies in Jersey and has service providers looking after his interests. It is important that [the companies] know of the findings that the Court has made in this case."