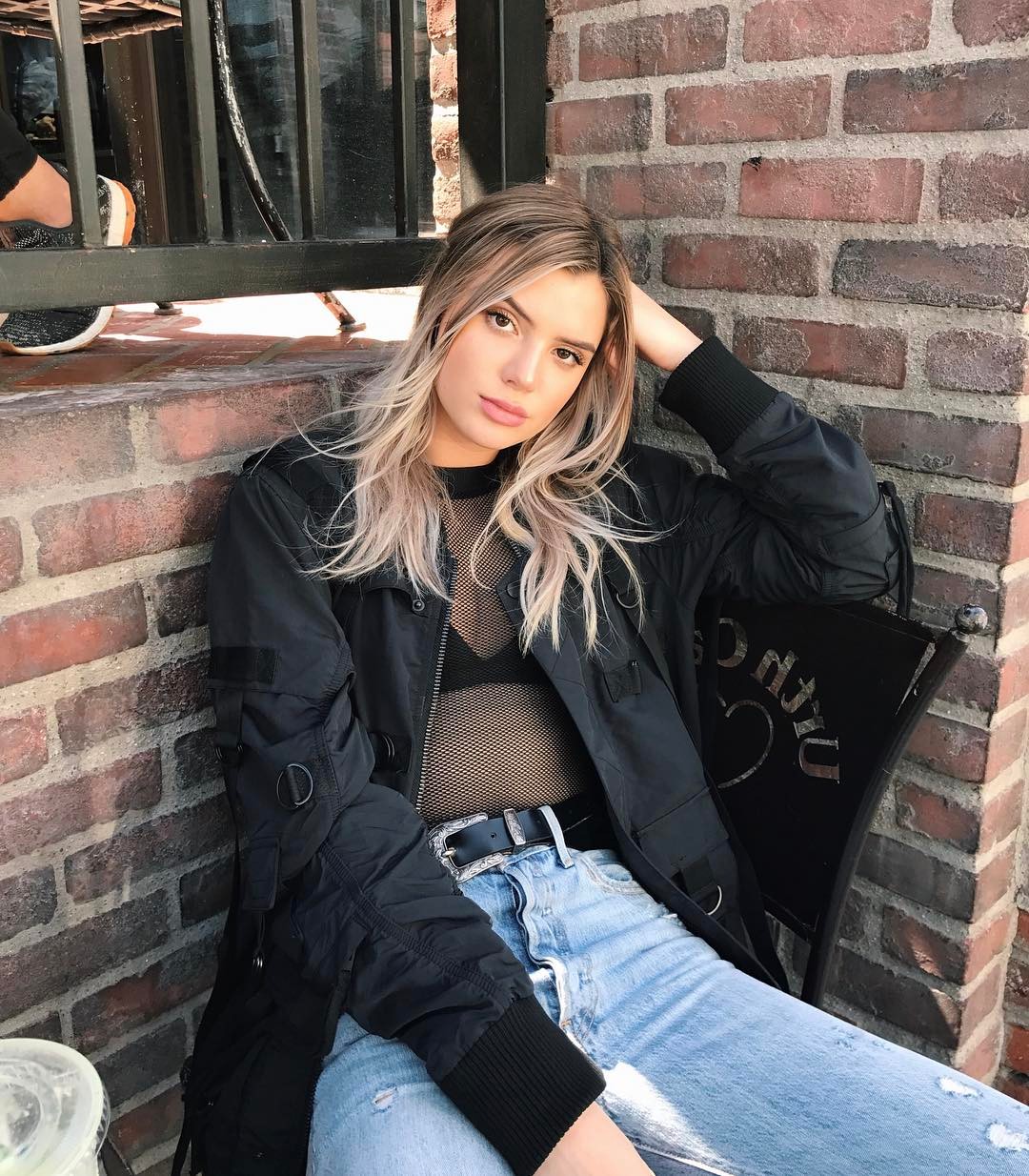 Alissa Violet – The Queen of YouTube is Living the Dream
Living her life on her terms, the stunning and super talented Alissa Violet Butler is more than a YouTuber, fashion model, content creator, and social media influencer. The name of the fascinating brown-eyed blonde sounds like a romantic novel and she is best known for her works in Team 10 house, The Deleted (2016), RiseGum Feat Alissa: It's Every Night Sis (2017), Party in the Back (2016) and her runway in the Milan Fashion Week 2020.
The internet sensation rose to fame through the social media app Vine, where she used to make videos to entertain people until the app got shut down. However, after that, she quickly amassed a huge fan following on YouTube and Instagram. Currently, she has 10.1 Million followers on Instagram and 3.73 Million subscribers on YouTube.
Though Violet looks like she was born to be part of Hollywood, it is a matter of surprise that she is not from Los Angeles. Born and raised in Ohio, she is the only sister of her two brothers. She always wanted to live her life on her terms and had bigger dreams than just graduating from college and attaining a degree, so she packed her things and left for California to live her dream life. However, she was fortunate enough to achieve what she was longing for.
Alissa always loved to be in the spotlight, therefore after rising to eminence through the internet, Violet was offered multiple modeling assignments back to back. She has been in love with modelling since she saw Victoria's Secret commercial.
Alissa joined Jake Paul's Team 10 in 2015, with the five members, AJ Mitchell, Alex Lange, Lucas Dobre, Marcus and Neels Visser. Her first vlog on YouTube was the interpretation of her life in the house of Team 10. A turning came when in 2017, Paul kicked out Violet threw all her stuff out of the house, and put a lock on her door. Both accused each other with different allegations, Paul accused Alissa of cheating on him whilst Alissa said that Jake would invite girls to their house and tell her to leave at that time. He would allegedly tell her that he loves her and would manipulate her to do whatever he wants.
After this incident, Alissa joined the Clout Gang and made a diss track with RiceGum, a member of the Gang. She then dated Faze Banks, from 2017-2019, and with their breakup in 2019, she left the Gang.
This super talented gorgeous influencer seems to have figured it all out. She is living her dream and says to her fans that you need to be selfish to live your dream, if you want something you need to get up and work for it to see where life takes you.