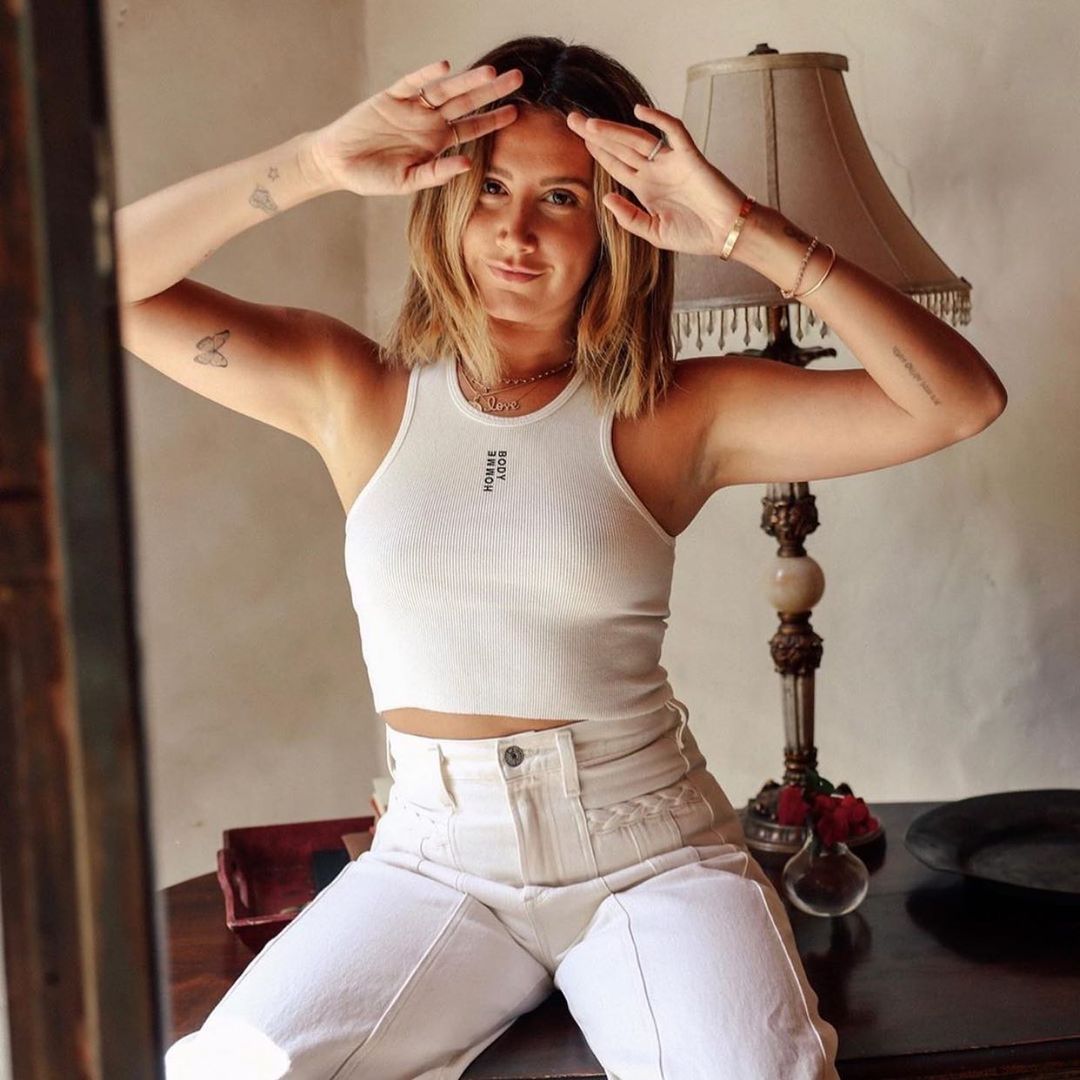 'High School Musical' Alum Ashley Tisdale Becomes the New Cool Mom
Ashley Michelle Tisdale is an American singer, actor, and producer who was born in 1985. Tisdale is regarded as a sex symbol, having appeared on Maxim's Hot 100 list of the sexiest women and hottest celebrities in 2008.
She was featured on the cover of Maxim's May 2013 edition and in Allure's 2011 annual "nude issue" in May. She revealed to Allure that "'I'm not just the little girl everyone thinks I am,' I am, in fact, a lady.'"
Her acting career began with the television series "The Suite Life of Zack and Cody." Maddie Fitzpatrick was her character in the show, which aired from 2005 to 2008. Her mainstream career accelerated when she landed the role of Sharpay Evans in the High School Musical film series. Her increased success in the film landed her a deal with Warner Bros.
On Sept. 17, Tisdale disclosed her pregnancy on social media for the first time. She published two caption-less photographs of herself with French at the time, showing off her baby bulge in a flowy white outfit. She announced that she and French were expecting a baby girl a few weeks later, on Oct. 16, when she tweeted photographs of her gender reveal cake. The celebrity captioned the little gallery, "I think this day was by far my greatest day EVER!" "I was so thrilled that I sobbed."
Ashley Tisdale is attempting to embrace her figure without comparing herself to others. The High School Musical singer revealed she's fighting to embrace her post-baby figure just over two months after expecting her first kid, Jupiter Iris, on March 23. The Disney actress claims that social media has made her more self-conscious about her body.
She posted on Instagram, "Instagram can f—- with your head…like really f—- with your head." "I've compared my own personal 'bouncing back' path to several models and influencers. Then I think to myself, "Wait, they just had a baby, and they look like that?"
A Look Forward To- No Implants!
Ashley Tisdale is loving her "natural boobs" after a year of changes, including breast implant removal surgery and childbirth. On Instagram, the 35-year-old High School Musical actress showed off her changing form in a cleavage-baring tank top. "I had my implants removed a year ago, became pregnant, and now have natural boobs," Tisdale posted on Instagram Story.
In August, the new mother of 2-month-old Jupiter revealed that she had opted to have her "years"-old breast implants removed because she was "struggling with minor health issues" that she believes were caused by the implants. Tisdale explained that she first got breast implants to help her cope with her infertility. "I had a persistent feeling that my body was inadequate, and I believed that changing it would make me feel more whole and secure about myself. And it did, for a brief period, "she stated.
Tisdale, on the other hand, claims that she now feels at ease in her skin. "This has been a journey of self-discovery, acceptance, and, most importantly, self-love," she wrote. Tisdale had also announced her pregnancy with her first child, who came in March, shortly after announcing that she had her implants removed. Tisdale claimed she's "slowly mending" and "slowly finding myself" in the days following Jupiter's arrival. "I'm not attempting to revert to my former self; there is no way," she stated. "I'm on my way to learning who I'm supposed to be, and something in my daughter's eyes tells me she already knows who that is."
Thankfully, Ashley Tisdale just gave us great advice for those of us who need to "go away," even if it's only for a few minutes. Tisdale, who recently founded her own interior design firm, gave suggestions on how to create "Relaxation Stations" with her Instagram followers.
Earlier this month, the performer shared a photograph of one of her relaxation stations on Instagram. Two candles and a huge crystal sit atop a lovely off-white dish in the photo. "In the caption of her photo, Tisdale wrote. "I enjoy setting up small "relaxation stations" throughout the house. It keeps me grounded, peaceful, and sane throughout the day".