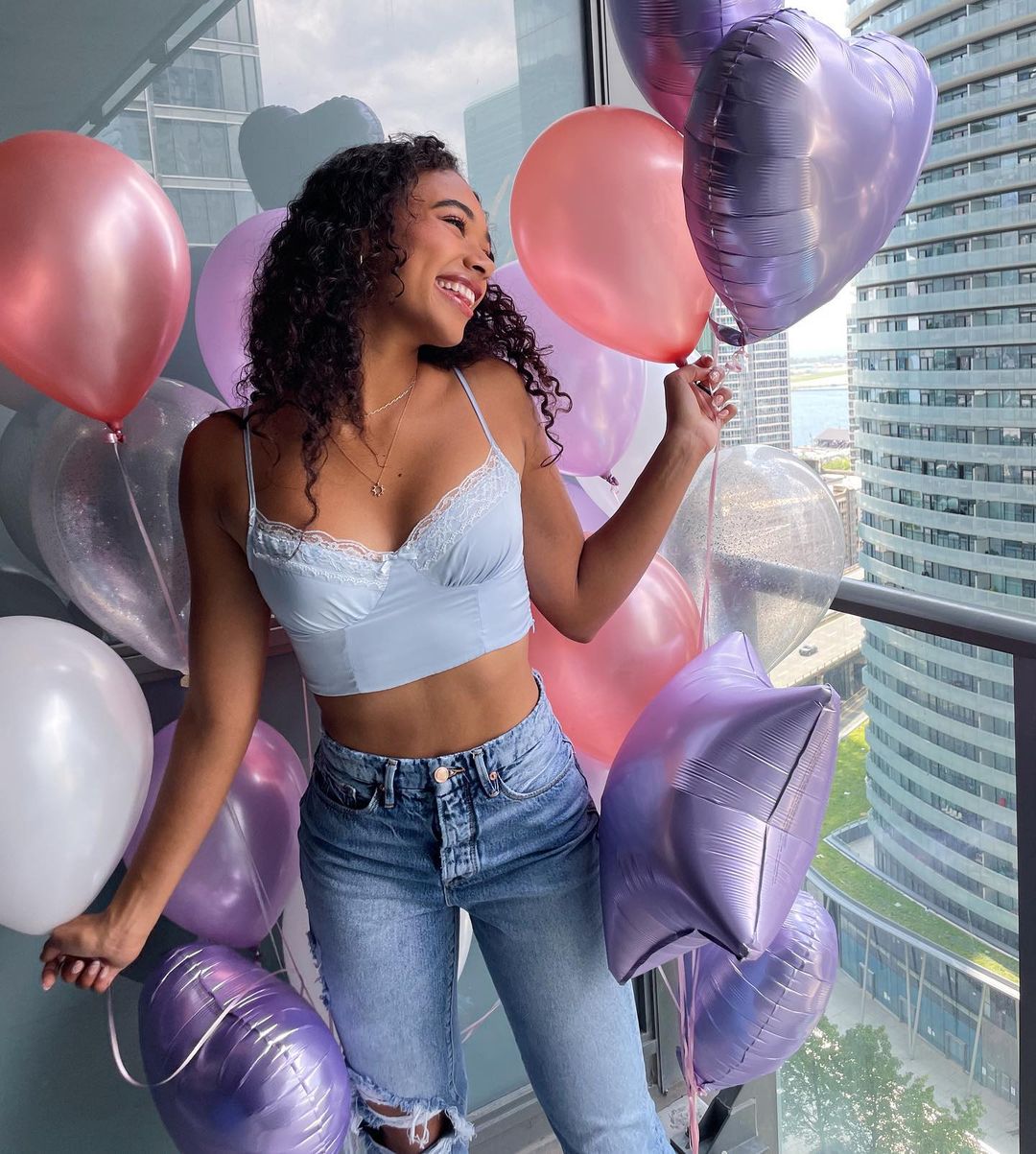 Chandler Kinney – The Glam Face with a Golden Heart!
The 'Lethal Weapon' star Chandler Kinney is a social media Diva. She gained recognition for her role in the FOX comedy-drama, where she played the character named Riana Murtaugh.
Chandler Kinney is the queen of hearts; she's got 245k followers on Instagram and a massive fan following on TikTok, Twitter, and other social media platforms. Besides being an actor, Chandler is also a renowned dancer and singer. She is a perfect blend of talent and beauty.
She is way more than just a glam face!
A very few renowned stars are seen spending their leisure time and money on the upliftment of the unprivileged, and Chandler Kinney is one of them. Kinney is too young to be worrying about her future in the glam world, as she has already gained massive popularity at such young age. Unlike other people of her age, Kinney already knows what she wants for her future, and at the same time, she is inspiring other underprivileged kids to get their share of education to enlighten their lives.
Together with her mother, Chandler Kinney works for a charitable association founded by them, named Chandler's Friends. They aim to help the disadvantaged youths get their share of education and reach the success they deserve.
Lethal Weapon happened just at the right time!
Kinney loved the concept of 'Lethal Weapon' for its balance between its comedy, action, and drama content. The drama had something for everyone, and that drove Kinney to her character, Riana. Kinney thought Riana was outspoken, bold, and rebellious, exactly as Kinney is in her real life. Kinney said, 'she immediately connected with her character because she thought Riana was a good kid with a true heart. For the real 'Lethal Weapon' fans, they know how Chandler Kinney has done justice to her part as Riana.
Chandler thinks the entertainment industry should be the reflection of our daily life!
Kinney says being a part of the entertainment industry, the industry should portray more reality than fiction. She says,' the content we consume should be the exact reflection of the society.
She believes no story should go untold, and no person in the entertainment industry should feel like an outsider like she once felt.
Good News for Kinney's Fans
Chandler Kinney is now set to star in the 'Pretty Little Liars- Original Sin' spinoff. Kinney is yet to make any solid announcement on her part of the character in the new series. She just revealed through her social media account, 'I got a secret,' in her tweet, she added, 'Shhhh,' for her fans to guess the remaining part. The surprise doesn't end here, and the star is also reprising her role as Willa for ZOMBIES, the third part.
There are great plans for this model cum actor, and her popularity on her social media platforms is already talking volumes about the love she's receiving through her work. Chandler Kinney has made a great name in the industry, at an age that astonishes millions.