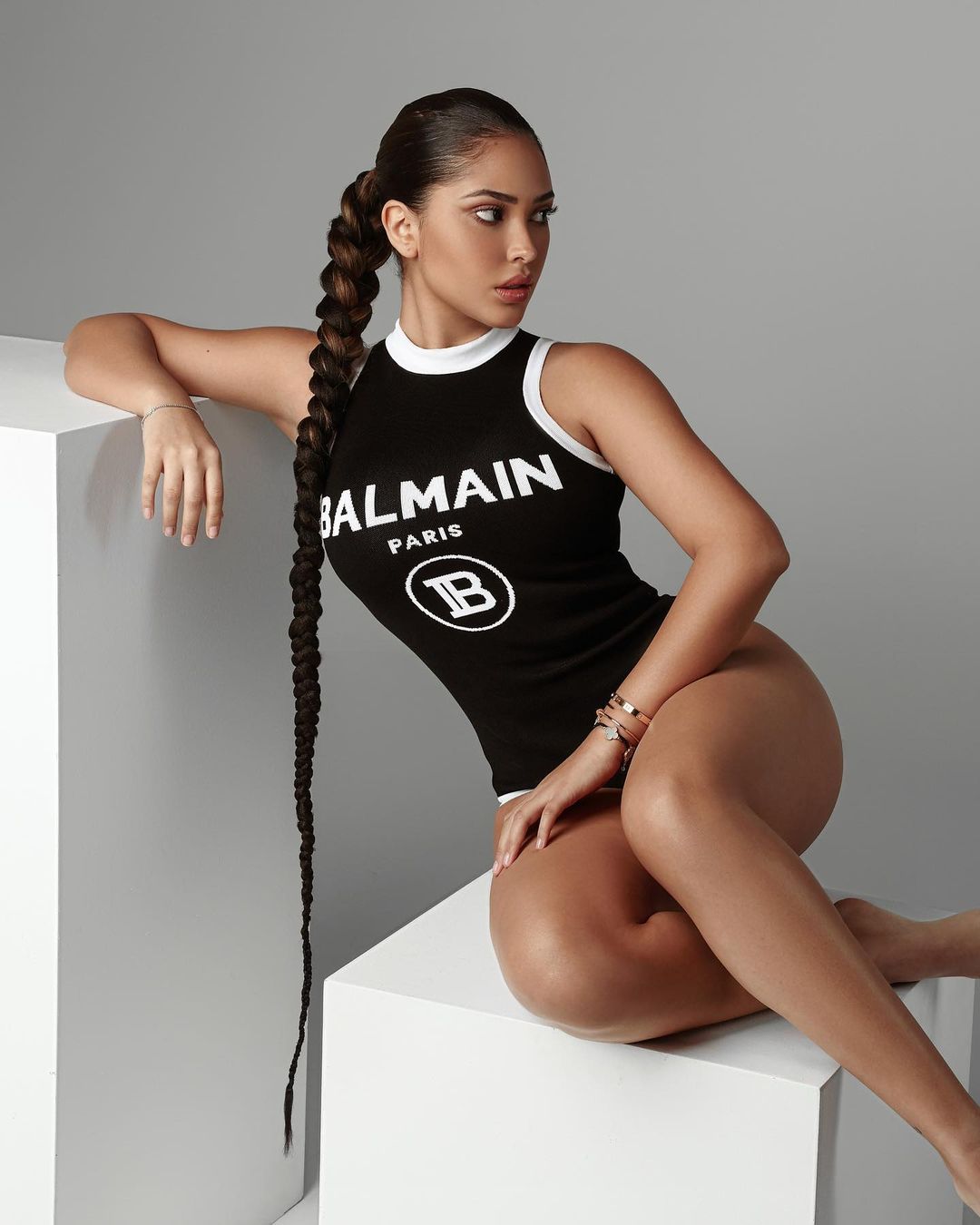 Instagram Star Ana Paula Saenz Asks Her Fans to Get Ready for a New Fantasy
"You ready for your new fantasy? I'll give you the best taste of Mexico", Ana Paula teases her fans through her OnlyFans account. The Mexican model is setting the Internet on fire with her on-point physique and her attractive personality.
The beautiful Ana Paula first rose to fame when she started her journey through Twitter back in 2011. Today she is a social media icon with over a 1.8million followers on Instagram. Ana is a fitness model and influencer with fans all over the world.
Ana Paula Saenz is a fitness model and fashion blogger from Mexico who's been working hard for many years in the gym and has recently blown up in popularity thanks to her large social media following. Today, the Mexican native travels all around the world and shares pictures of herself that inspire both men and women with her curvy figures.
As Ana revealed, she has been interested in modeling since a young age and is now pursuing her dream. Ana often shares pictures of her perfect figure on her Instagram account. She never forgets to keep her fans updated with her life and sometimes vlog on her Youtube channel as well.
Ana Paula's youtube channel is where she shares her thoughts on life, love, and even beauty vlogs. She also has an OnlyFans account where she shares exclusive content with subscribers to keep them coming back.
Ana Paula has always loved working out and never misses her training even during her busy schedule at present. She has worked with various brands and you can often find her collaboration posts on Instagram. She is currently the ambassador of the e-commerce site Fashion Nova. Her perfect physique and motivating fitness posts on social media have led her to become one of the rising fitness stars on the Internet.
If you are curious to know what Ana eats to stay in shape, let us give you a peek into her diet. Anna makes sure to include lots of protein and vegetables in her diet. She eats only complex carbs and includes them only for breakfasts and post-workouts. According to Ana, going carb-free in the evening prevents blood sugar spikes. This helps her sleep better and also maintains her weight.
At the young age of 23, Ana has achieved a lot of fame for herself and wants to continue working on her passion. Her love for fitness and her hard work has inspired both men and women all around the globe. We can't help but adore how perfect Ana Paula looks and her hard work behind it.