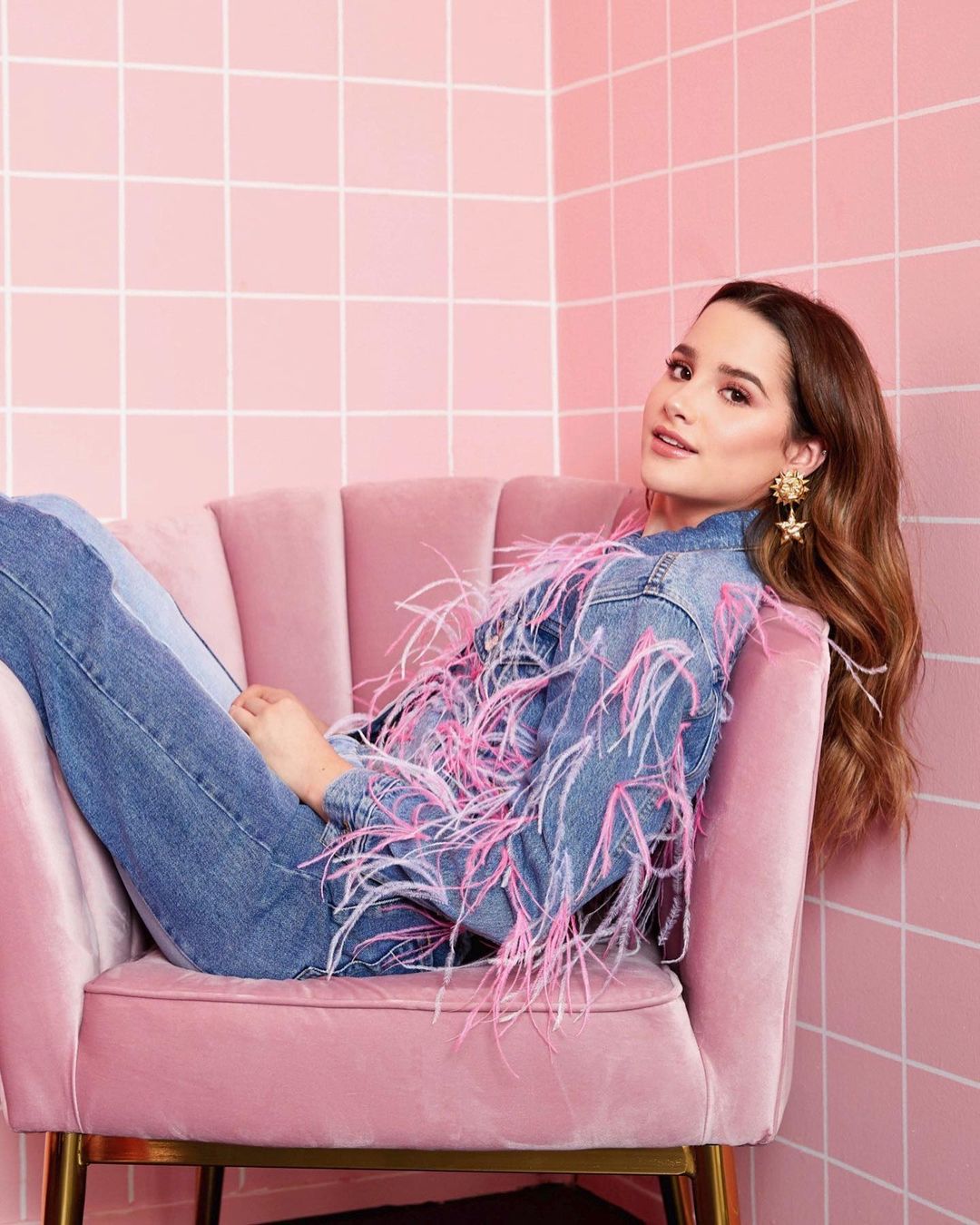 Jules LeBlanc, the Internet Sensation and Most-Loved Youtube Star!
A flawless actor, a talented singer, a brilliant gymnast, a gifted Youtuber, and what not, Jules LeBlanc is all that a young girl would want to be. She surely has a special place in the hearts of all Americans, and that is why she has more than 9 million followers on one of her social media accounts. Jules is an eminent YouTuber, and not just on Youtube, she has been able to gain attention both amongst her online and offline fans and followers. Jules LeBlanc has been in headlines a lot of times for her affair and breakup stories, there's no doubt that she is every potential bachelors' dream, but her break up with Asher Angel has made headlines for the longest time.
For an internet sensation, the most important is to be in news and in the mind of the audience, and this is what Jules did when she ditched her real nickname Annie and preferred to be called Jules. She left her followers shocked by this sudden change in her name. Her real name is Julianna Grace LeBlanc, and Jules as a nickname was not something completely new to her entity, and she preferred to be called Jules instead of Annie. She announced this on her Instagram and quoted, 'A lot of you may know that I am starting to be called as Jules, my real name is Julianna, and hence I have decided to be called Jules'.
Jules was known for her gymnastics before she acted and sang to make people fall even more in love with her, and when she explored her already existing talents, she made quick rounds to the headlines on social media. She is one of the most famous teens in the world and has starred as Rhyme in the show 'Chicken Girls on Brat' on YouTube. Besides this, she also starred in the YouTube show 'A Girl Named Jo', where she performed the part of Jo Chambers.
Not just this, Jules LeBlanc also starred on Bratayley family vlog from 2010 to 2019, and the YouTube original series, 'We are Savvy', from the year 2016 to 2018. In between this during 2017, Jules was dating Hayden Summerall, and this relationship was one of the most talked relationships in Jules's life. Jules then dating Hayden Summerall, a teenage singer, and has an ultimate fan following on social media. They looked extremely adorable with each other, and their followers wished to watch them together off-screen, as much as they loved to see them together on screen. Jules LeBlanc and Hayden Summerall performed on a song together named 'Little Do You Know', and this became the internet sensation overnight. The song got 60 million views, and they both got ultimate fame thereafter. Both of them were close friends before they started dating each other.
Jules LeBlanc has got immense love from her followers, and she continues to be the star of YouTube.