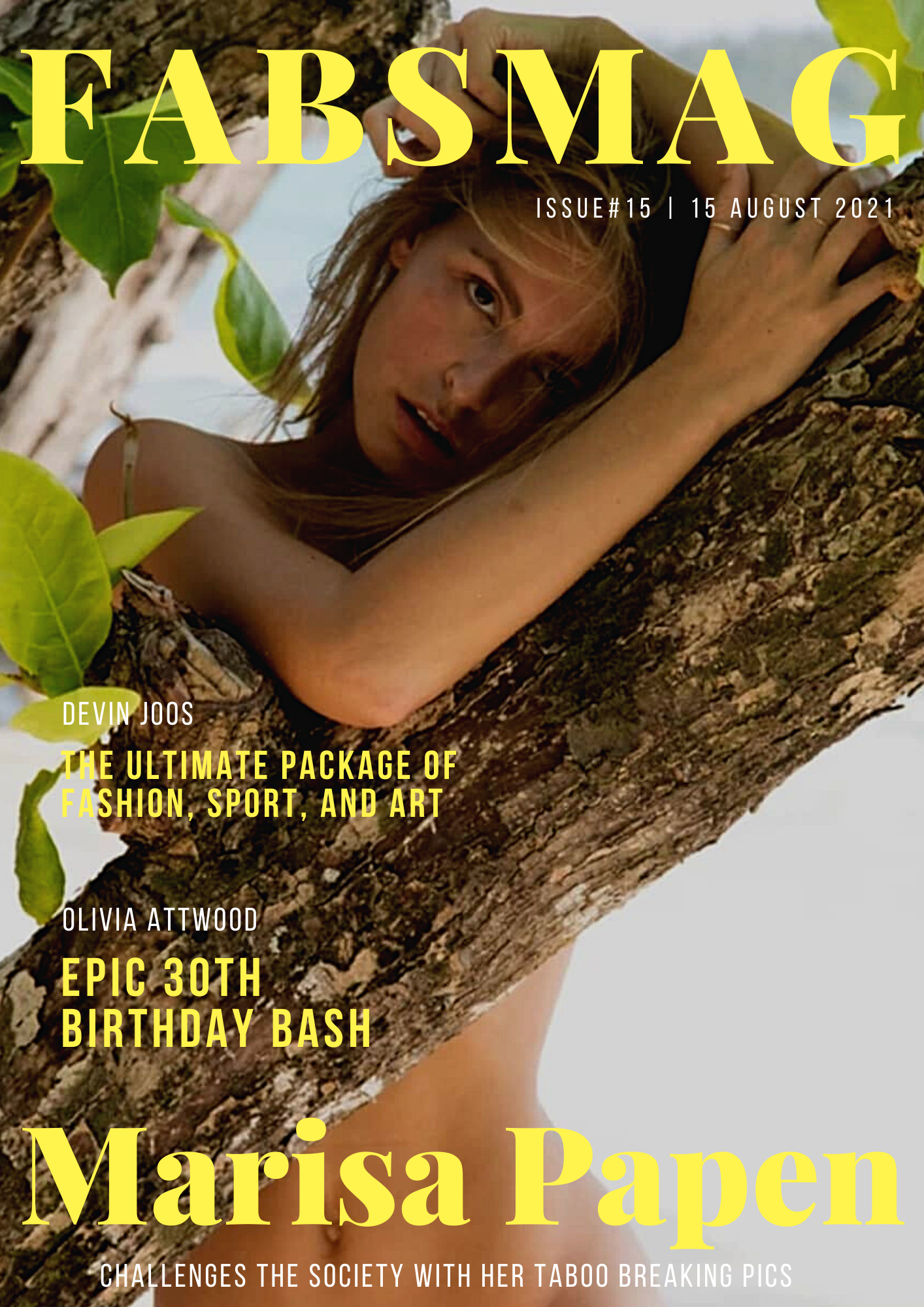 Marisa Papen Challenges the Society with Her Taboo Breaking Pics
"I want to go back to the time when women were queens, I want to yell for the freedom of women". Confused about what it is about. It is the risk that Playboy model Marisa Papen has taken while visit various countries, which she believes have suppressed the rights of women.
Marisa Papen has got some of the most outlandish pictures clicked across the world. Some of these pictures were captured around most holistic parts of different countries. Marisa says, "I attempt this show and publish my eccentric pictures to raise awareness towards my fights for women's equality".
Besides raising awareness for women's rights, model Marisa Papen is focusing on making people aware of conserving wildlife. She has posed nude alongside sharks, camels, snakes, a boar, a whale, and even penguins.
Controversy is my second name – Marisa Papen
Yes, the more you will read about her, the better you'll realize that controversy is actually the second name to the Belgium model Marisa Papen. Her controversies are over the top, and you won't believe how daring she has been to attempt what she has already achieved.
Mission to draw attention to rapidly disappearing wildlife, of course, nude and bold, because it's Marisa Papen. The model worked with legendary photographer, Uwe Ommer towards her mission to draw people's attention towards wildlife dangers. The team had to work with the help of the Photoshop tool to let the message be clear. She insisted, "help save Central Africa's disappearing wildlife' by picking a copy of #PlanetPlastic. The sale proceeds were all intended to go to nonprofit Forgotten Parks for their involvement in wildlife conservation.
"Diving in deep waters without goggles amidst sharks was fearful". Indeed it would have been the hardest and fearsome. Papen explained, the sharks were approaching her and she had a blurred sight as she wasn't wearing goggles during the shoot. She says, "sharks trusted me, and I trusted them". For this particular shoot, Papen completed a free dive course and practiced swimming with dolphins.
Attempted the unthinkable strip before Pyramids of Egypt, which brought to the Belgium model serious global trolling and some major legal allegations. Marisa Papen was arrested this time because she was shot naked in front of Egypt's pyramids. She said, "We wanted to show ancient Egypt, the time when women were Queens and Goddesses, having similar rights as men". The team got approached by the police several times, and eventually ended up in jail overnight. Photographer, Jesse Walker managed to delete the pictures in a jiffy, which left no proof of being nude. And they got released with a mere fine and one night in jail.
Nude photoshoot near the Western Wall in Jerusalem, got scandalous for the model as she apparently hurt the Jewish Faith in one of the holiest sites. She said she wanted to push the boundaries of religion and politics even further. While the people in Jerusalem were busy celebrating the 70th anniversary of Israeli Independence, Marisa was busy making people realize skin couldn't be offensive.
Besides this, Marisa shot nude in Turkey, in deserts, and in water, all of this to contribute towards the planet in her own artistic ways.