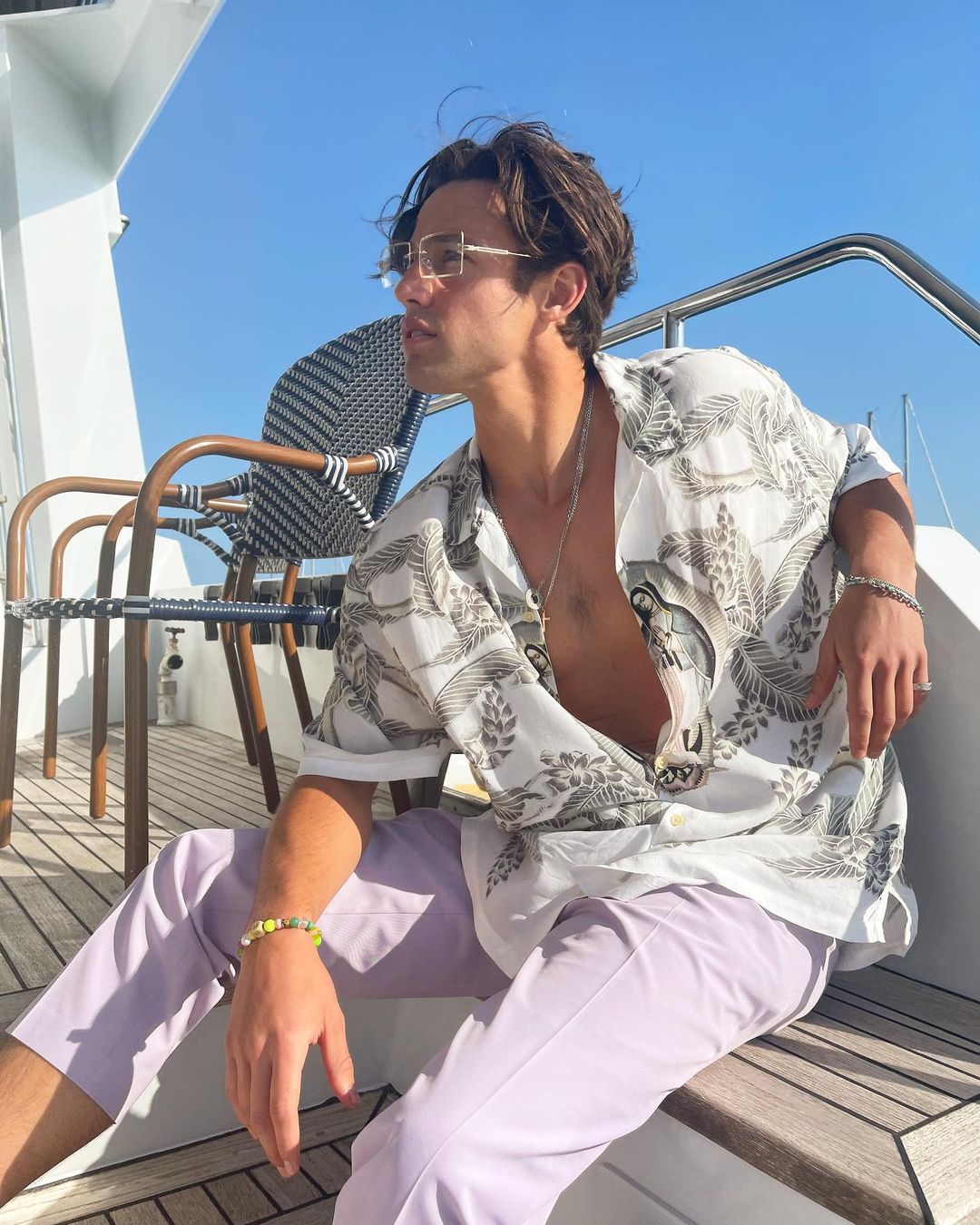 Cameron Dallas – The Hottest Online Star of Today
The Internet Superstar first rose to fame when he started posting prank videos on Vine gaining over 8.8million followers. Soon Dallas was transitioning to other social media platforms including Instagram and Youtube and started winning hearts with his interesting content. Here is some deep insights into the life of this stunning online superstar.
Cameron Dallas is now an online influencer with over 21 million followers on Instagram and 5 million subscribers on his youtube channel where he mostly posts his music videos. Yes, Dallas is a singer too and was starred on the Netflix reality show "Chasing Cameron" which filmed his singing tour in Europe. The list doesn't end here, if you don't know already, Cameron Dallas in an actor too and has been part of films and shows including Expelled, American Odessey, The Outfield, and Mean Girls.
But who is The Internet sensation, musician, actor in his personal life? Dallas describes himself as half Scottish, a quarter Mexican, and a quarter German. He grew up with his older sister Sierra in Chino, California. They lived in a garage apartment and were looked after by their single mom, Gina, who worked as a sales representative.
During his middle school, the social media platform, MySpace, centered on music, launched. "It made me want something from the Internet. A seat at the cool kids' table," says Cameron. Young Dallas started posting videos to Vine in 2012, and by 2014 he already became an online superstar. He was the first to gain a million likes on his posts and earned over $18,000 per sponsored post.
Dallas says, "The high that it can give and what I would do to facilitate that high — social media was a drug for me." But this high did not work well for the young star as he soon found himself obsessing over the likes which led to depression and alcohol abuse. "I had no set schedule, no one to tell me what to do, and I knew everyone at all the clubs," he says. "Social media took a lot out of me."
By 2018, the entire world witnessed the darkest phase of Dallas' life following multiple scandals and an arrest for alleged assault. On August 23rd, 2019 Dallas finally announced that he had been suffering from depression and addiction for the past 2.5 years. Dallas spent a lot of his time in rehab and with the support of his family, he was finally able to fight his problems.
The new Dallas doesn't party or drink like he once used to but he still loves to connect with his followers through his social media handles. "I can't go back to how it was. I can't. But social media isn't always bad," says Cameron with a new outlook towards social media and fame. "It's just how you use it."
Now his fans find him posting a few times on Instagram with only a few sponsored posts and seeing his youtube channel, it's not hard to guess that the Vine superstar has been focusing on his music more. Cameron Dallas is a living example of how social media can take a toll on young minds but can also be a life-changing reward if used properly.
In his recent Instagram posts, Dallas is seen chilling and having his time out in nature and we guess the young star is finally living his life to the fullest.