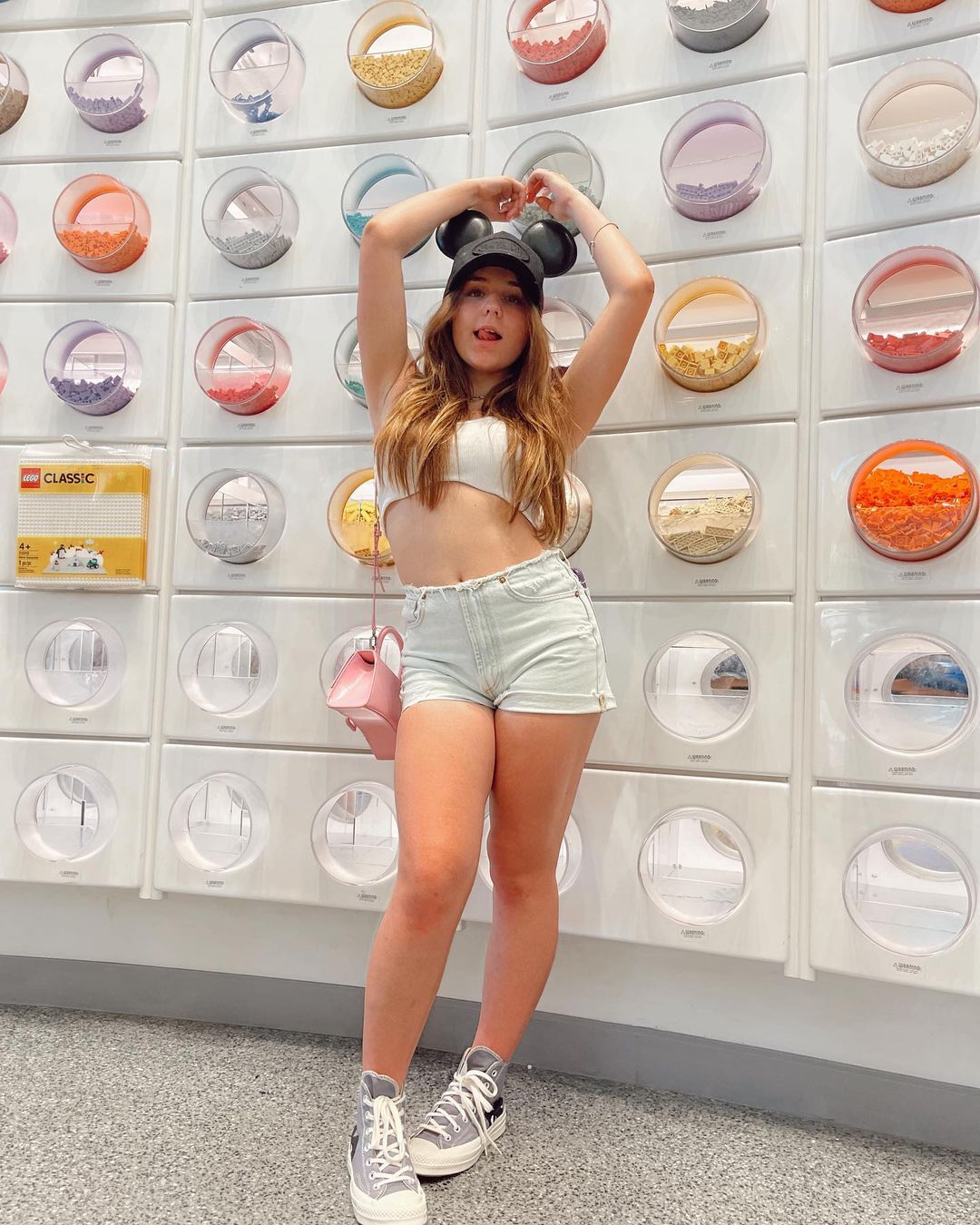 Piper Rockelle – The 14 Year Old Social Media Star
Piper Rockelle is a social media star with millions of followers across Instagram, Tiktok, and Youtube. She started her journey with Tiktok but now creates content actively on different platforms. She is also the leader of her content creators' group popularly called "The Squad".
Her journey to online fame has not always been smooth with controversies and threats, but that did not stop her from growing into what she is today. Presently, she has over 5.4 million followers on Tiktok, 4.8 million fans on Instagram, and 8.28 million followers on Youtube. That's a huge fan following!
But the most fascinating part about Piper's journey has to be her achievements at the young age of fourteen. As a Youtube creator, she is famous for her creative videos including comedy, pranks and reactions, DIYs, and everything entertaining. But her talent doesn't end here, she also has single songs posted on her Youtube channel.
Piper was born in Georgia on August 21, 2007. She has been brought up by her mom, Tiffany Rockelle. They don't live with her father as he wasn't ready for a child when Tiffany was pregnant. Tiffany wanted Piper to give life and the matter accelerated to a divorce. Ever since they parted ways with her father. Now Piper has two siblings, Tyler Ray Hill and Hunter Ray Hill. She and her mother now run a cat rescue that has saved over 100 cats.
Piper's boyfriend Lev Cameron is a dancer and actor. He is also a young teenage star and is 15 years old. Piper confirmed her relationship with Lev Cameron through an Instagram post with a caption: "5.13.20." The couple celebrated their anniversary this year in May. The couple also makes Youtube videos together and their fans can't help but adore them.
The content creator has dated Gavin Magnus in the past. But the duo broke up due to a toxic work environment created by Piper's mom, as claimed by Gavin himself. Piper was also associated with Walker Bryant who is also a Youtuber, before making it official with Lev.
Piper was always interested in modeling and acting before finally stepping into the social media world. The child star has also worked in some short films, was starred in the American TV series "Mani", and a reality series "Piperazzi". The Youtuber's fans are known as the Piperazzi.
Piper Rockelle is one of the most popular child celebrities online with fans all over the world. With her ever-growing entertaining content and her growing age, she is only set to explore more.