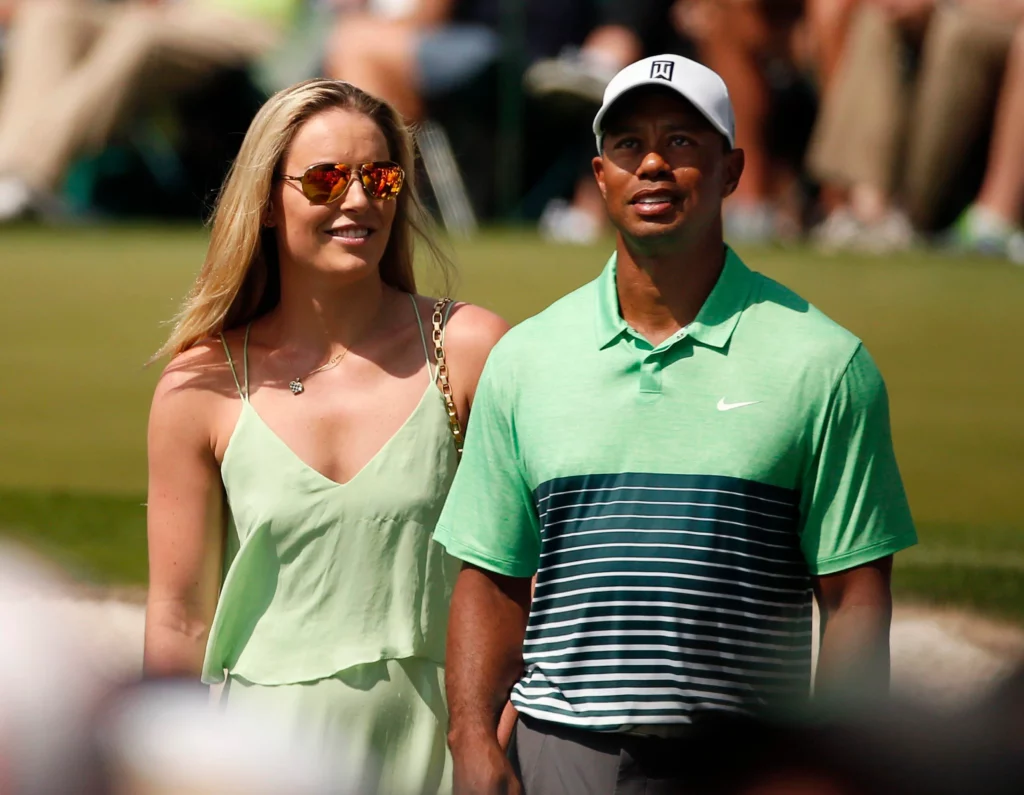 Erica Herman Drops $30 Million Lawsuit Against Tiger Woods, Non-Disclosure Agreement Still in Question
In the world of high-profile relationships, nothing is ever truly predictable. The latest buzz surrounds the tumultuous romance between golf legend Tiger Woods and his now ex-girlfriend, Erica Herman. It appears that the couple's relationship has hit rock bottom, as Erica recently dropped her massive $30 million lawsuit against Tiger's estate. The news broke after court documents were obtained by The NY Post, revealing Erica's decision to dismiss the pending case.
The lawsuit, which Erica initially filed back in 2022, claimed that Tiger owed her a staggering $30 million for allegedly locking her out of his home during a supposed breakup. According to PEOPLE magazine, the lawsuit sparked a fierce legal battle, with Erica also seeking to nullify the non-disclosure agreement they had signed in 2017. However, it seems that the fate of the NDA is still up in the air, leaving the world wondering what secrets might be revealed.
The response document filed by lawyers for Jupiter Island Irrevocable Homestead Trust, a defendant company, shed some light on the situation. They argued that Erica's lawsuit was a direct result of the breakup and stated, "Herman claims she's owed $30 million after the oral agreement was breached when the trust's employees 'locked her out of the Residence, removed her personal belongings, and informed her she could not return.'" The legal team also addressed the alleged misappropriation of $40,000 in cash. They maintained that Erica was only permitted to reside in the residence during their relationship, as Tiger's two teenage children with his ex-wife, Elin Nordegren, also call the house their home.
In a surprising twist, Erica recently filed documents seeking to invalidate the non-disclosure agreement she signed with Tiger. Citing the Speak Out Act and the Ending Forced Arbitration of Sexual Assault and Sexual Harassment Act of 2021, Erica hopes to utilize these new federal laws to cancel the NDA. These laws allow for the cancellation of NDAs in cases of sexual harassment or assault, raising eyebrows about what revelations might be on the horizon. As the legality of the NDA hangs in the balance, the couple's split appears to be anything but amicable.
Tiger and Erica's relationship had its fair share of ups and downs since they started dating in 2017. Erica, a former restaurant manager who previously managed one of Tiger's establishments, was a prominent figure in the golfer's life. However, with this recent legal drama, it seems their love story has taken an unexpected turn.
As the courtroom battles continue, the public eagerly awaits the resolution of Erica's quest to nullify the non-disclosure agreement. Will Tiger Woods' secrets be exposed? Only time will tell. Stay tuned for more updates on this captivating celebrity saga!