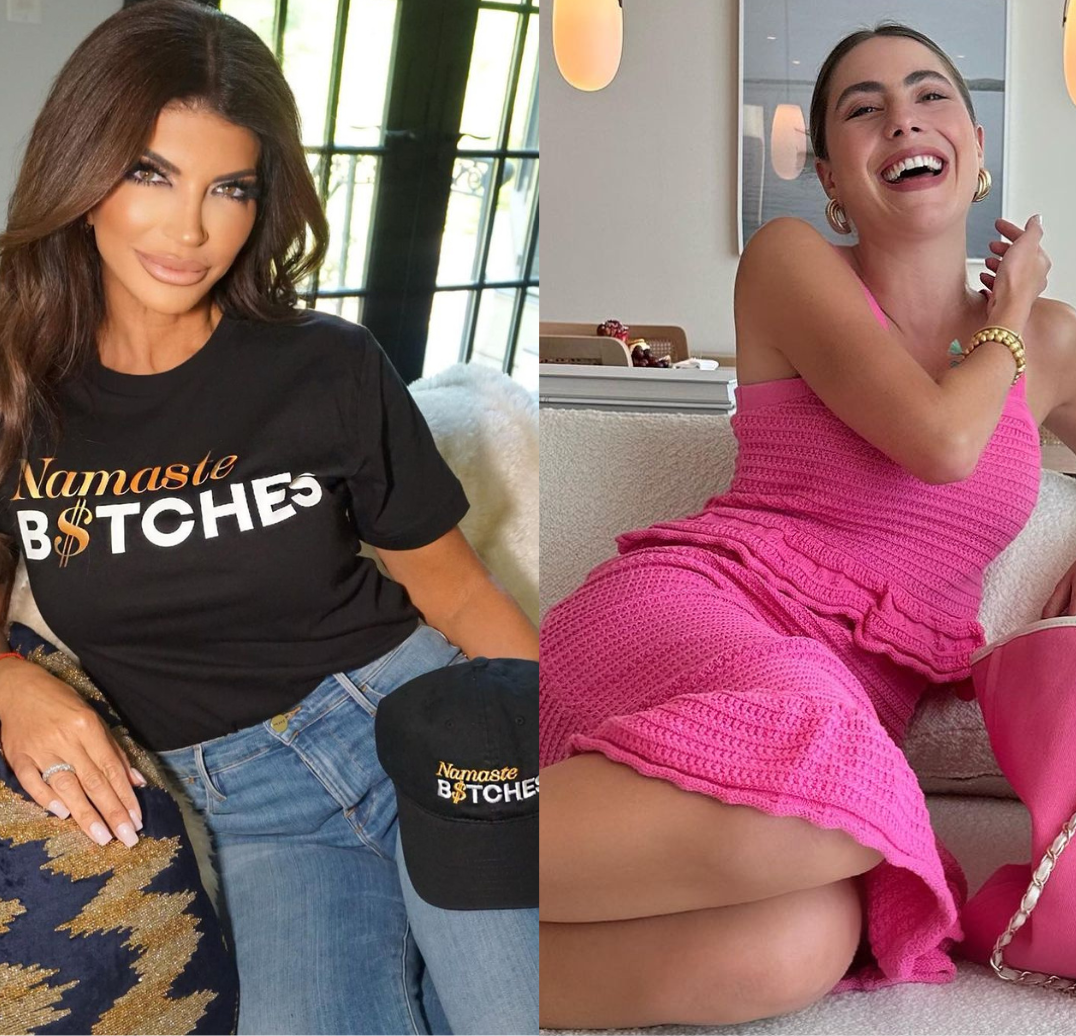 Teresa Giudice Brands Sofia Vergara the 'Rudest' Celebrity in Podcast Revelation
In an eyebrow-raising development on her popular podcast, "Namaste B$tches," Teresa Giudice, the indomitable Real Housewives of New Jersey star, has labeled actress Sofia Vergara as the "rudest" celebrity she's encountered. The revelation emerged during her latest episode when Giudice revisited an incident from 2017 that had left a bitter taste in her mouth.
Giudice engaged in a conversation with co-host Melissa Pfeister, recalling how Vergara allegedly demonstrated a notable reluctance when asked to pose for a picture with the reality TV star. "Sofia Vergara's PR person and my PR person spoke together, and I guess the two of them said, 'Let's get a picture of Teresa and Sofia together,'" she said.
However, according to Giudice, this seemingly harmless interaction left her feeling slighted. "I didn't want a picture with her. I've never asked to take a picture with anybody. [She's] the rudest woman I've ever met," Giudice firmly asserted.
The New Jersey-based reality star walked her listeners through the incident with a palpable sense of affront. She claimed to have observed Vergara's entire demeanor and then overheard her saying to her PR person, 'Why are you making me take a picture with that lady?' A bewildered Giudice retorted, "Excuse me? I did not want to take a picture with you! I never asked to take a picture with you."
Continuing her recollection, Giudice further criticized the Modern Family star's apparent lack of humility. "I was like, 'How rude. You're so not a humble person. You forgot where you came from,'" she continued.
Giudice's cutting remarks didn't stop there. In an apparent nod to Vergara's humble beginnings in Barranquilla, Colombia, the Housewives star lamented that the actress seemed to have forgotten her roots. "It's not like she started out like being on the top. She forgot where she came from. She's so not a down-to-earth person. I'm so not a fan of her."
This heated interaction has indeed cast a new light on the relationship between these two high-profile personalities. It is yet another example of how the world of celebrities is not always glitz and glamour, but often fraught with its own share of conflicts and misunderstandings. It remains to be seen whether Vergara will respond to these accusations or choose to remain silent on the issue.