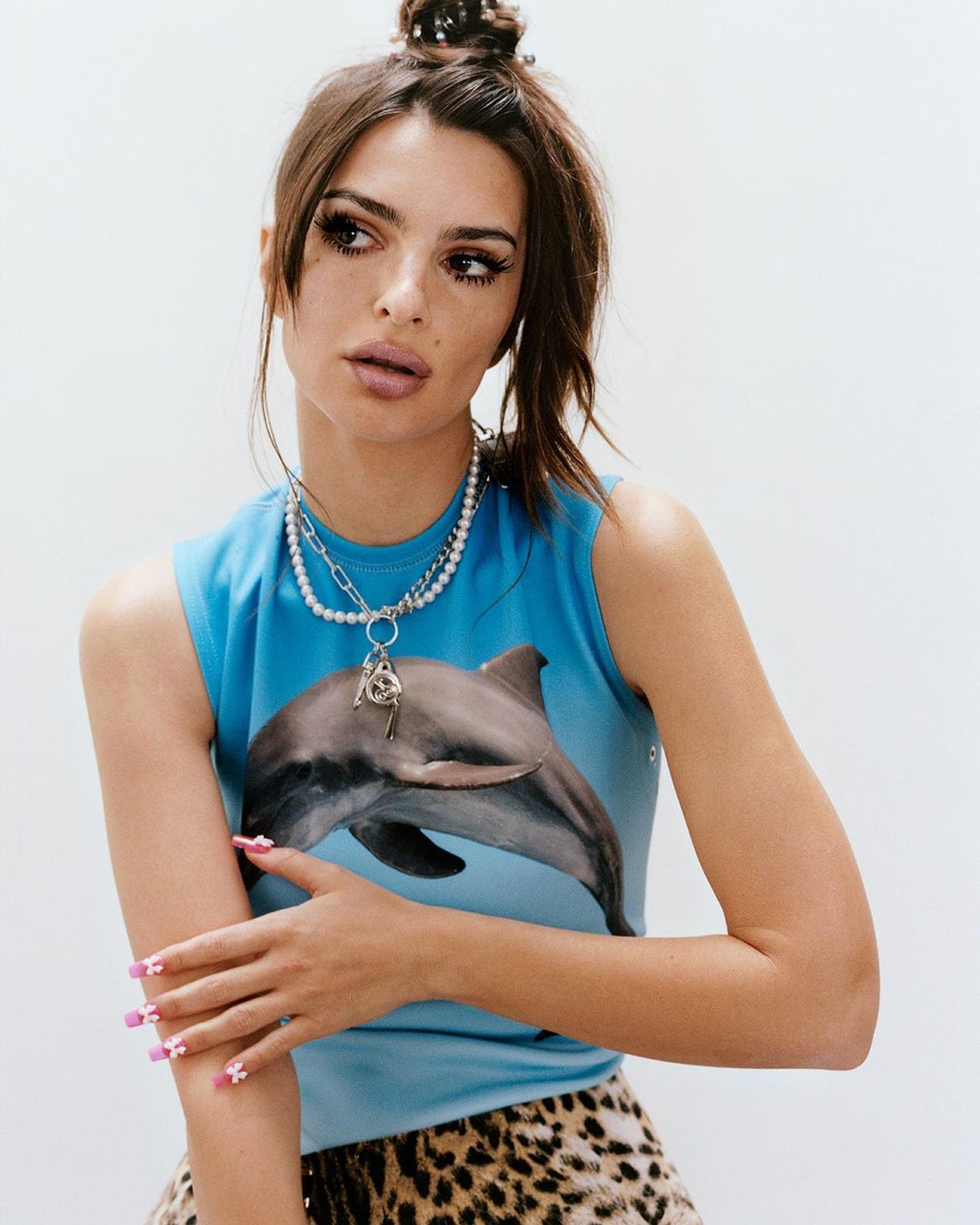 Emily Ratajkowski's Playful Dive Back into the Dating Pool: Her TikTok Revelation, Life After Divorce, and Candid Reflections
Emily Ratajkowski, the renowned model and actress, has taken to TikTok to humorously share her readiness to jump back into the dating world following her divorce from producer Sebastian Bear-McClard. In a lighthearted video, she playfully revealed her new dating criteria and offered a glimpse into her life post-divorce.
In the TikTok clip, Emily posted a selfie with a text overlay that reads, "Newly single me deciding to date anyone who wanted to take me to dinner." The caption humorously added, "Grateful this period of the healing process has passed." Emily's candid and light-hearted approach to her single status has resonated with her audience, showcasing her ability to find humor even in challenging situations.
Emily Ratajkowski and Sebastian Bear-McClard's divorce came after four years of marriage. The couple shares a 2-year-old son named Sylvester Apollo. The decision to end the marriage was Emily's, and since then, she has been focusing on her role as a mother and her personal well-being. A source close to Emily shared, "It was Em's decision. She is doing okay. She is strong and focused on her son. She loves being a mom."
During an appearance on The Tonight Show Starring Jimmy Fallon, Emily shared a charming anecdote about her engagement to Sebastian. She recounted the unconventional proposal, saying, "He proposed to me at Minetta Tavern, and he didn't have a ring, so I was like, 'Mmm, nah.'" She added, "He took the paper clip that the bill was paid with and made me a ring, which I actually thought was really romantic."
Emily has been candid about her emotional journey following the divorce. She acknowledged experiencing a range of emotions, including anger, sadness, excitement, joy, and levity. She emphasized that every day brings different feelings, but the important thing is that she's allowing herself to feel and heal.
In one of her recent TikTok videos, Emily commented on the trend of young women divorcing before turning 30, mentioning celebrities like Joe Jonas and Sophie Turner's recent split. She expressed her perspective, stating, "As someone who got married at 26 [and] has been separated for a little over a year [at] 32, I have to tell you, I don't think there's anything better." Emily's openness about her journey serves as an inspiration to many navigating similar life changes.
Emily Ratajkowski's playful approach to dating and her candidness about her post-divorce experiences continue to endear her to her fans and followers. Her ability to find humor and positivity in challenging times is a testament to her resilience and relatability.