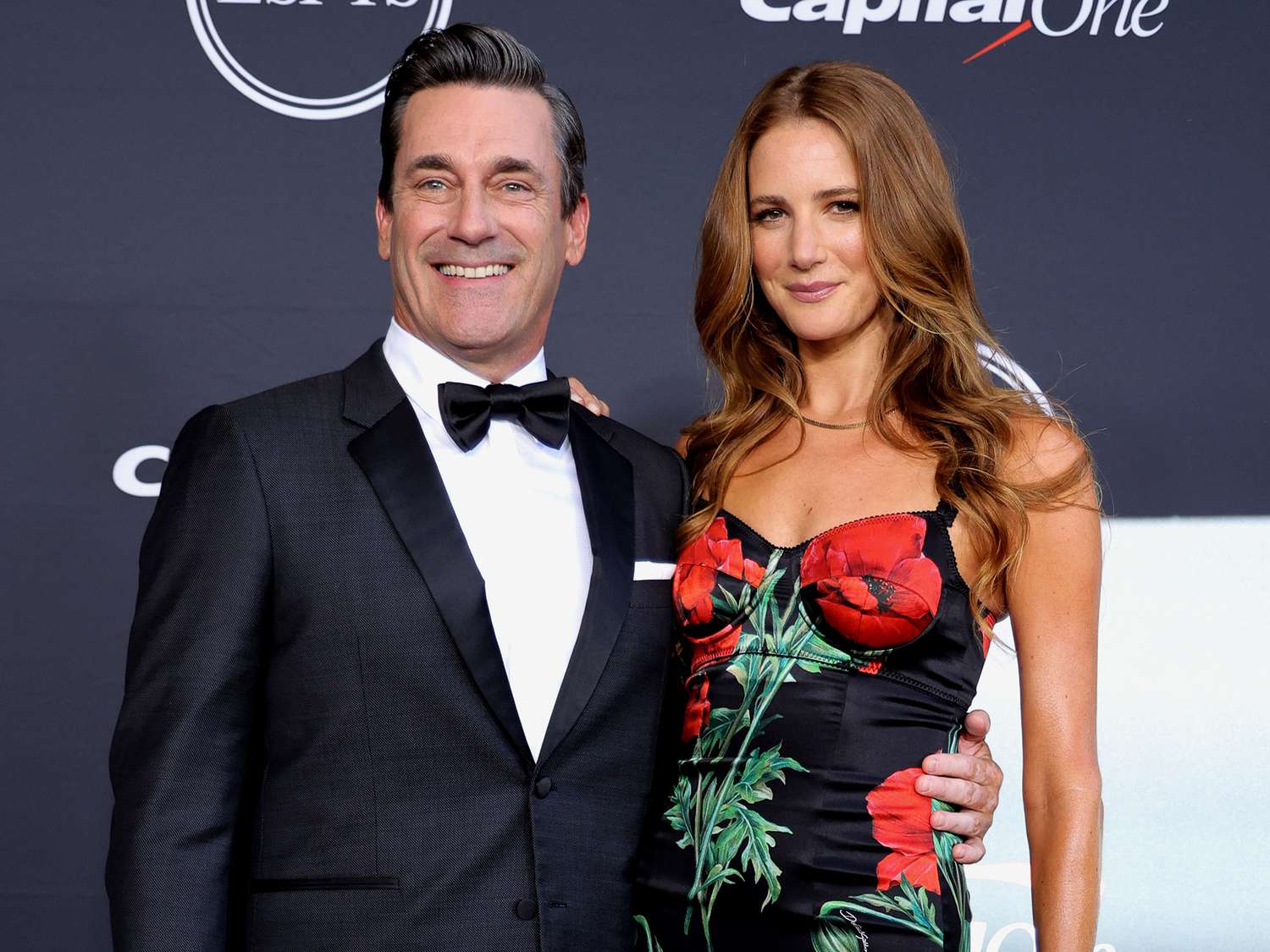 From Mad Men to Married Man: Jon Hamm Ties the Knot with Anna Osceola!
Hold onto your highball glasses, darling devotees of Don Draper, for the man, the myth, the "Mad Men" legend himself – Jon Hamm, is officially off the market. The suave TV ad executive has swapped his fictional vows for real ones, and has sailed into matrimonial bliss.
On the sun-kissed twenty-fourth of June, in the scenic embrace of Anderson Canyon, Big Sur – the very spot where Hamm's iconic character found his commercial "Eureka" moment – our dapper Hamm exchanged "I dos" with the entrancing Anna Osceola. The actress, who played the beguiling Clementine in the show's finale, first locked eyes with Hamm on the set of the beloved AMC series, thus crafting a love story that would rival even the most captivating ad campaigns.
Neither Hamm, who at 52 still possesses the captivating allure of a silver screen idol, nor the radiant Osceola, 35, have offered official comment. We'll just have to content ourselves with the dreamy glimpses of the bride, resplendent in a strapless white wedding gown, a daring thigh-high slit adding a pinch of sass to her elegance, her hair flowing in waves like a siren of lore. Hamm, true to form, cut a dashingly debonair figure in a classic black tux.
Our rumor mill churns out a star-studded guest list, courtesy of TMZ, that includes "Mad Men" colleague John Slattery, ever-charming Paul Rudd, the hilariously talented Tina Fey, and Billy Crudup. Clearly, when Hamm and Osceola make a call, Hollywood answers!
Love bloomed between Hamm and Osceola, a blossoming talent who also starred in the 2022 movie "Confess, Fletch", not at first sight in 2015, but only from 2020 onwards. Their romance, previously hidden in whispers, took the red carpet by storm in 2022, further heating up the starry night at Vanity Fair's Oscars after-party.
The usually reticent Hamm surprised us all on The Howard Stern Show in 2022, opening up about his love life and hinting at his readiness for marriage. Tackling the trauma of his past, Hamm shared about his journey of healing and growth, making his present relationship all the more meaningful.
Hamm, whose mother passed away when he was a mere child of ten and father a decade later, poignantly shared his journey towards understanding his own emotions, and how this introspection has brought him to this joyous juncture of life and love. Now, he embarks on this new chapter, with Osceola by his side, to redefine their version of happiness, wellness, and life itself.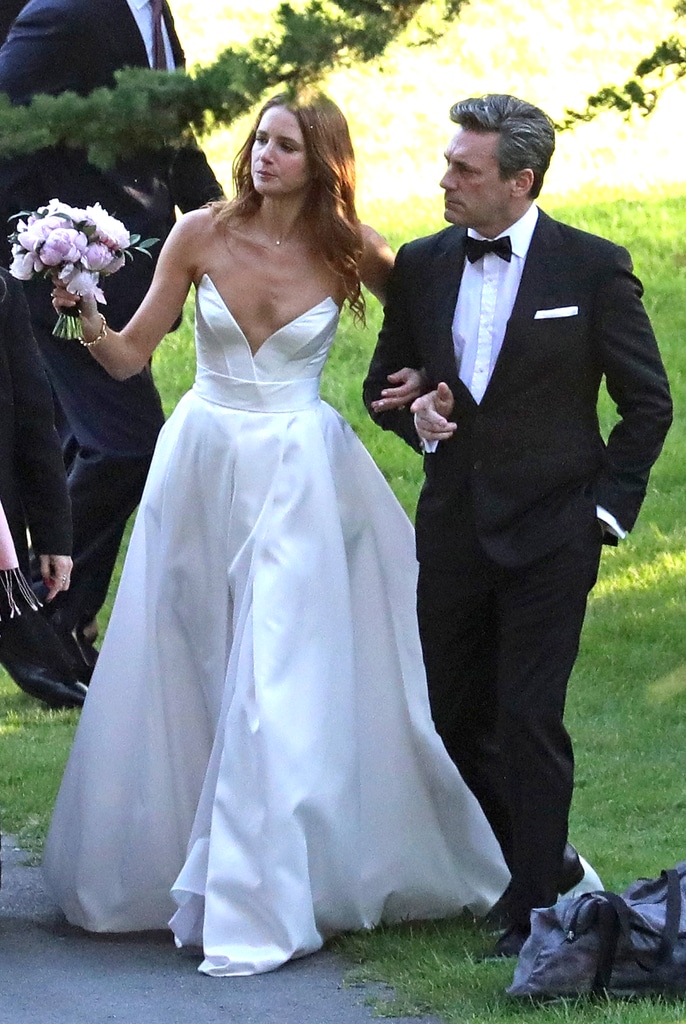 Cheers, Mr. and Mrs. Hamm. May your journey be as captivating as your story, filled with love, laughter, and the kind of plot twists that would keep even the wiliest ad exec on his toes!