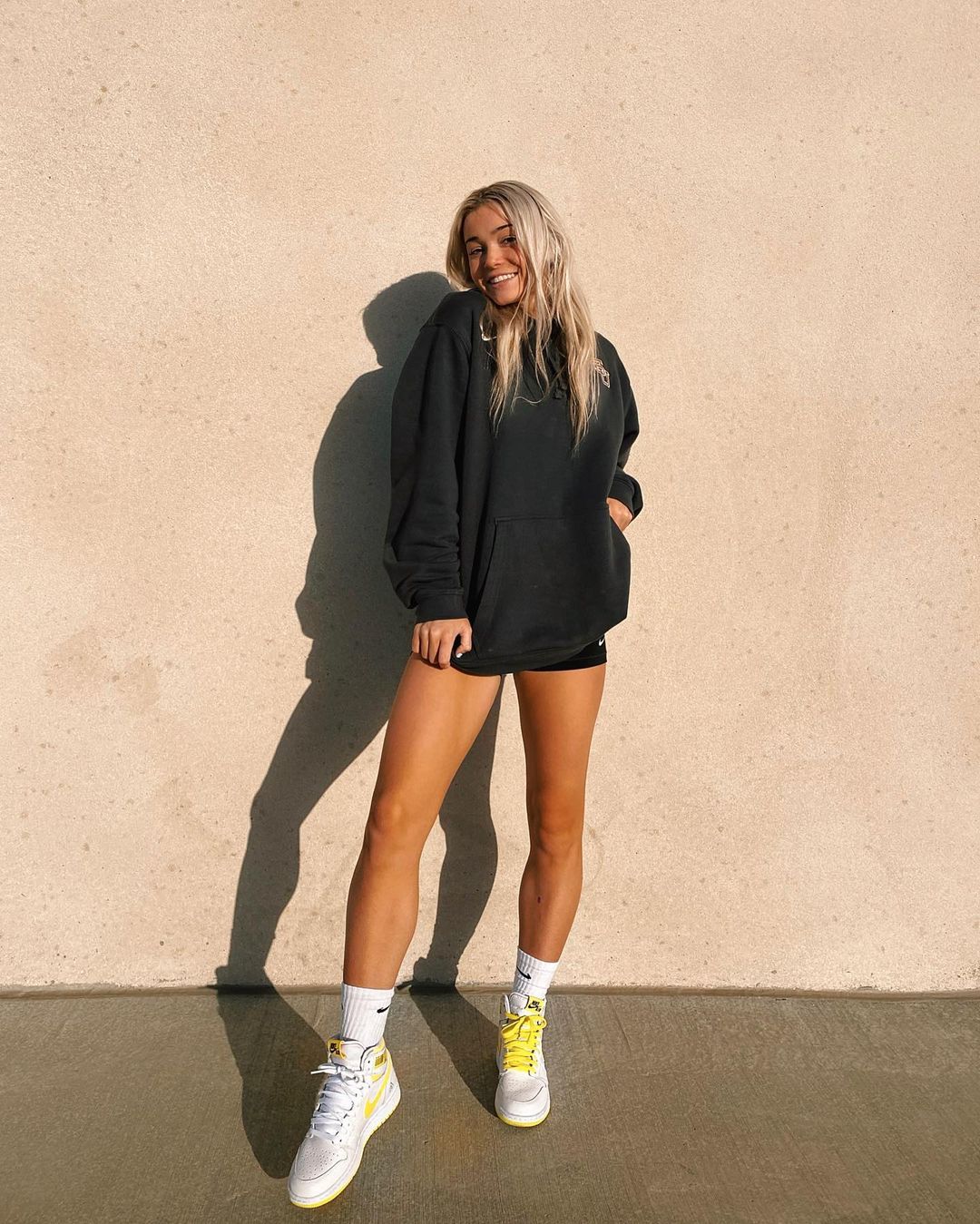 American Teen Olivia Dunne is All Set to Make Millions
Social media has provided a great platform to people across the globe. It is not just a way to connect to fellow beings effortlessly, but through the various social media platforms, people have got a chance to explore their boundaries. Similarly, Olivia Paige Dunne has made it to her fans and followers around the world through various platforms that have brought her immense popularity.
Olivia Dunne is an American artistic gymnast and a social media personality. She loved to stay connected to the people who love her, and that has brought her enormous fame at such tender age.
She is about to make a lot of money. After the National Collegiate Athletic Association (NCAA) amended its regulations in a historic move last month, NCAA athletes are now permitted to earn more from endorsements and various other ventures like selling their autographs or starting up personal clothing brands.
Olivia Dunne is one of the very few young girls, who have invested all her interest in athletics. Olivia started training when she was just three years old, and she qualified for various contests at the state level before she played for international contests too. Dunne astonished people in her country the very first time when she won a championship in Italy.
Her achievements spoke volumes for her, and she made a prominent place in the minds of people across the US and other parts of the world. Soon after her consistent performance in athletics, she started to gain immense fame and popularity on different social media platforms. She recently has over 1.2 million followers on Instagram and more than 14.4k followers on Twitter.
TikTok has made a huge difference in Dunne's life. Believe it, she is an immensely popular TikTok star. She loves to explore her gymnastic moves, dance styles, and other lip-synching and challenging videos.
Olivia joined TikTok back in 2020, and in almost no time she rose to a TikTok family of over 3.9 million followers. To your surprise, that is one of the most followed NCAA athletes in America.
Olivia Dunne's social media impact has brought her various brand endorsements. She loves to interact with her fans through various social media platforms, for which she keeps posting about her whereabouts regularly.
Her success through Instagram and TikTok isn't taking any break anymore. She has already taken the internet by storm, and that is how she is already giving some hard goals to young girls out there.. According to her work statistics and owning to her popularity on social media, it is predicted that she would easily make a million dollars in the near future.
Olivia isn't just an awe-inspiring athlete; she is a style icon too. If you check her pictures and videos on different social media platforms, you will realize her exclusive taste.
Her body language, and of course her style is already adding to her worth. She is a crush for a lot of men out there, and that's how her popularity at such young age is achieving extraordinary milestones.
Her talent doesn't stop at gymnastics, Olivia Dunne is also interested in fashion designing, and she actively contributes to the designs of her leotards. Dunne actively participates in selecting what she wears and how she styles herself. So, there's this true saying, 'young minds today are unstoppable'.