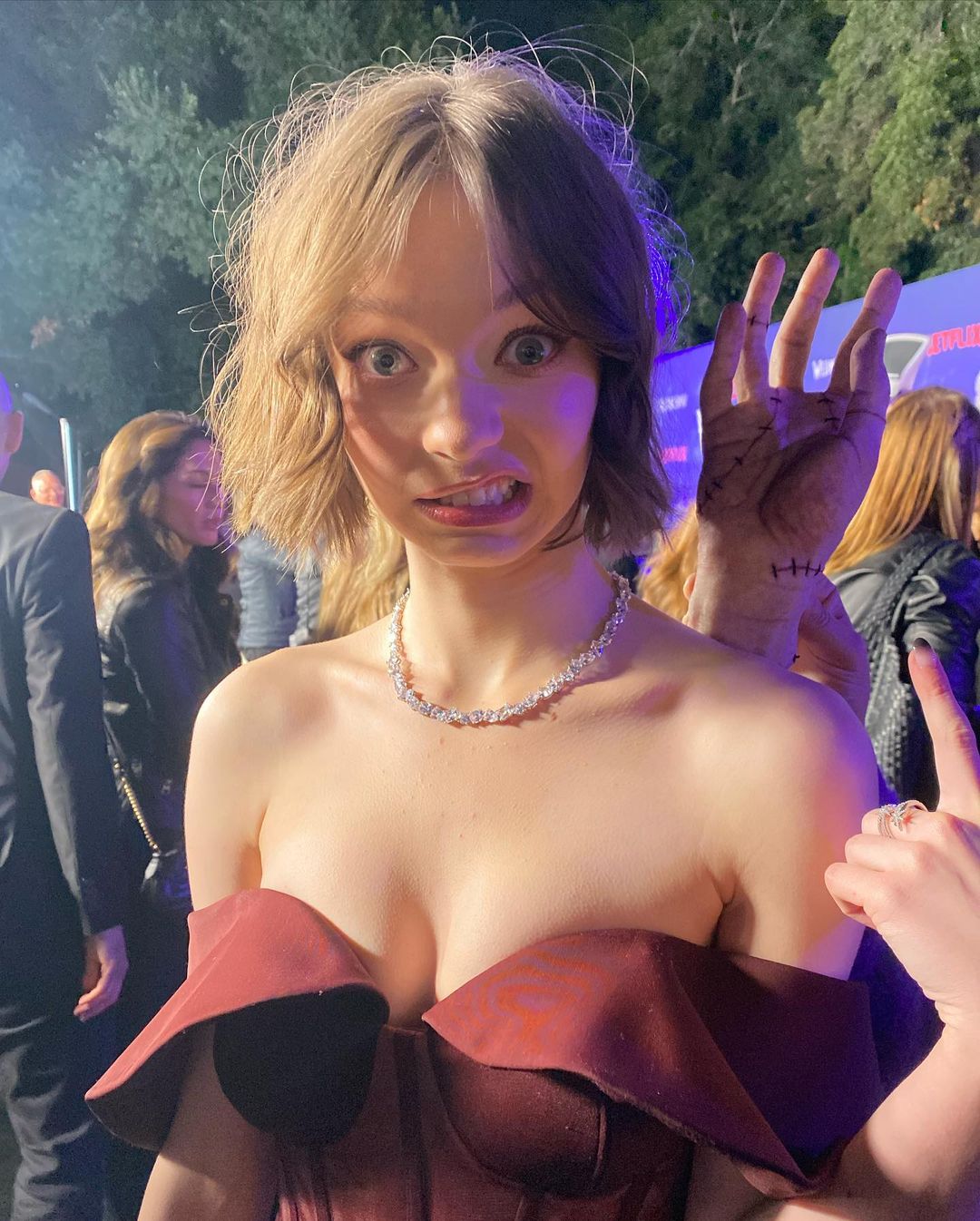 Emma Myers Bags Lead in BBC's 'A Good Girl's Guide to Murder' Adaptation
In a thrilling reveal for fans of the acclaimed mystery thriller, "A Good Girl's Guide to Murder", BBC has announced that Emma Myers, known for her riveting portrayal of the beloved werewolf character in "Wednesday", will take up the mantle of teenage detective Pippa Fitz-Amobi.
Myers, who charmed audiences with her supernatural prowess in "Wednesday", is set to swap fangs for detective skills in the television adaptation of Holly Jackson's best-seller. The series will comprise six captivating episodes, each roughly 45 minutes in length. The talented actress will share the spotlight with Zain Iqbal, a promising newcomer to the acting scene.
The adaptation's script owes its depth and suspense to the combined skills of film writer Poppy Cogan, acclaimed for her work on "Red Rose", and co-writers Zia Ahmed, Ajoke Ibronke, and Ruby Thomas. The director's chair will be filled by the multi-talented Dolly Wells, known for her work on the comedy-drama "Good Posture".
An impressive lineup of executive producers, including Lucy Richer and Danielle Scott-Haughton for the BBC, Matthew Read, Matthew Bouch, and Frith Tiplady for Moonage Pictures, and Holly Jackson, Poppy Cogan, and Dolly Wells, promise an exceptional viewing experience. Florence Walker rounds off the list as another integral producer for the show.
Production is slated to kick-off later this year, with England serving as the backdrop for the intricate mystery that unfolds.
"A Good Girl's Guide to Murder" takes audiences on a gripping journey as Pip delves into the cold case of schoolgirl Andie Bell's murder. As Pip doggedly pursues the truth, viewers will be drawn into a world where justice seems elusive and secrets are aplenty.
Fiona Campbell, Controller of Youth Audience, BBC iPlayer and BBC Three, expressed her enthusiasm about the cast: "In Emma and Zain, we've found two actors who embody the characters so perfectly it will feel as though they've stepped straight from the pages of Holly's books onto our screens."
Author Holly Jackson echoed this sentiment, sharing, "I am so unbelievably excited that Emma is our Pip. She is phenomenal and this role was truly always meant to be hers… I smile every time I see them together, because I know that we've pulled off the impossible, and Emma and Zain are the only two people I would trust to bring these characters to life."
As anticipation builds for the upcoming series, it is clear that Myers' transition from a werewolf under the Wednesday moon to a determined detective on the BBC stage is sure to be an adventure worth tuning into.