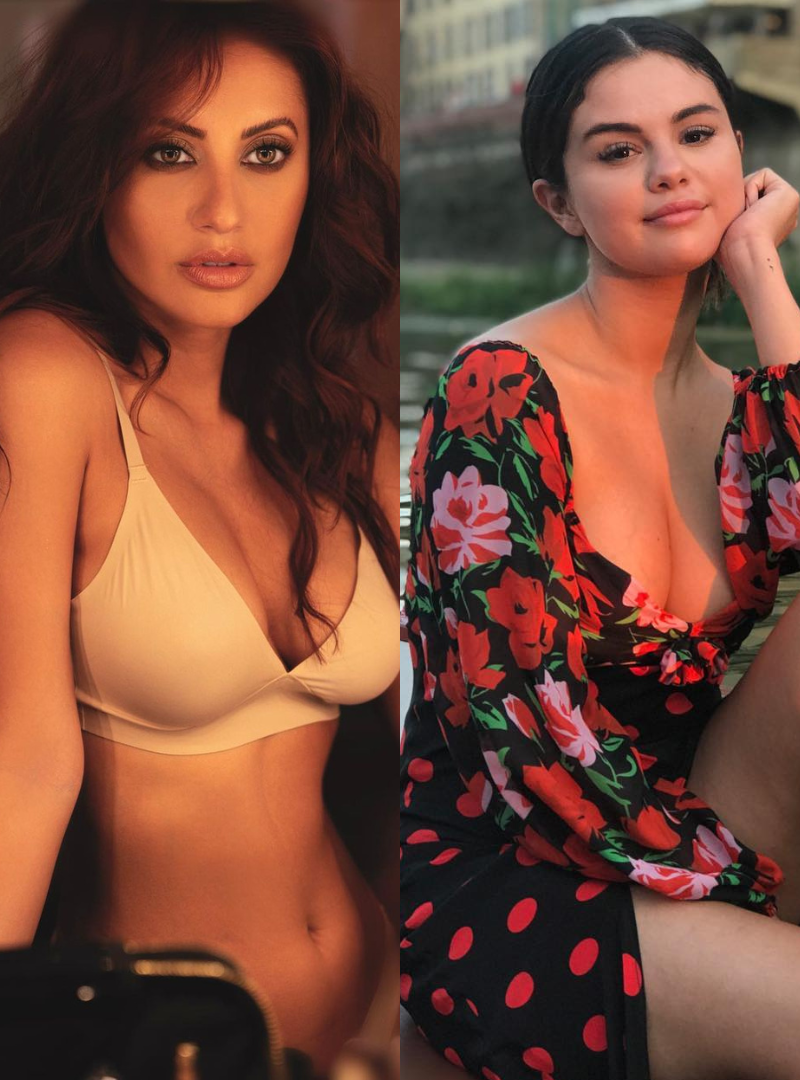 The Unbreakable Bond: Francia Raisa Dispels Feud Rumors with Selena Gomez Over Life-Saving Kidney Donation
The rumor mill has been buzzing with whispers of a falling out between Hollywood's once-inseparable friends, Francia Raisa and Selena Gomez. These rumors reached their zenith last year when Selena Gomez referred to Taylor Swift as her "only friend in the industry," igniting speculation about the nature of Francia's life-saving kidney donation to Selena in 2017.
What started as a beautiful testament to friendship, when the *How I Met Your Father* actress Raisa donated a kidney to pop sensation Gomez amid her battle with lupus, spiralled into internet speculation, accusations, and gossip.
Internet sleuths started hypothesizing that Francia hadn't volunteered for the donation willingly but had instead been coerced into an awkward position to save Selena. The theory gained traction, turning the noble gesture into headline-grabbing fodder.
Francia has finally spoken out about the rumors, setting the record straight on the Aug. 1 episode of the *Good Guys* podcast. "I've said this before, but that was a time where I just felt it in my heart," she insisted. "No one forced me to do anything." The 35-year-old actress continued to stress that the donation "came out of the genuine kindness of my heart, and I've been super blessed ever since."
Addressing the alleged feud between her and Selena, Francia was candid and clear: "There's no beef." However, she did admit to being surprised by the internet's reaction to her kidney donation, stating that she "never in my life did I picture" it becoming such a sensational topic.
Francia's journey of discovering she was a match for Selena was an unexpected twist itself. As she revealed to Self in 2018, she found out via a FaceTime call from Selena announcing, "You're a match!" Francia admitted she was "angry" that someone else broke the news to Selena, as she had a particular way she wanted to share her decision.
Despite the rumours and media frenzy, the bond between the two stars remains strong. Selena paid tribute to Francia on her birthday last month with an Instagram post, affectionately calling her a "special human being" and declaring her love for her friend, "No matter where life takes us."
As Hollywood friendships go, few are tested as profoundly as the bond between Francia Raisa and Selena Gomez. Though the gossip columns may continue to churn, the two stars have shown that their connection transcends rumors, speculation, and misunderstandings. In an industry where friendships can be as fleeting as chart-topping hits, the relationship between Francia and Selena stands as an inspiring testament to loyalty, compassion, and the enduring power of human connection.