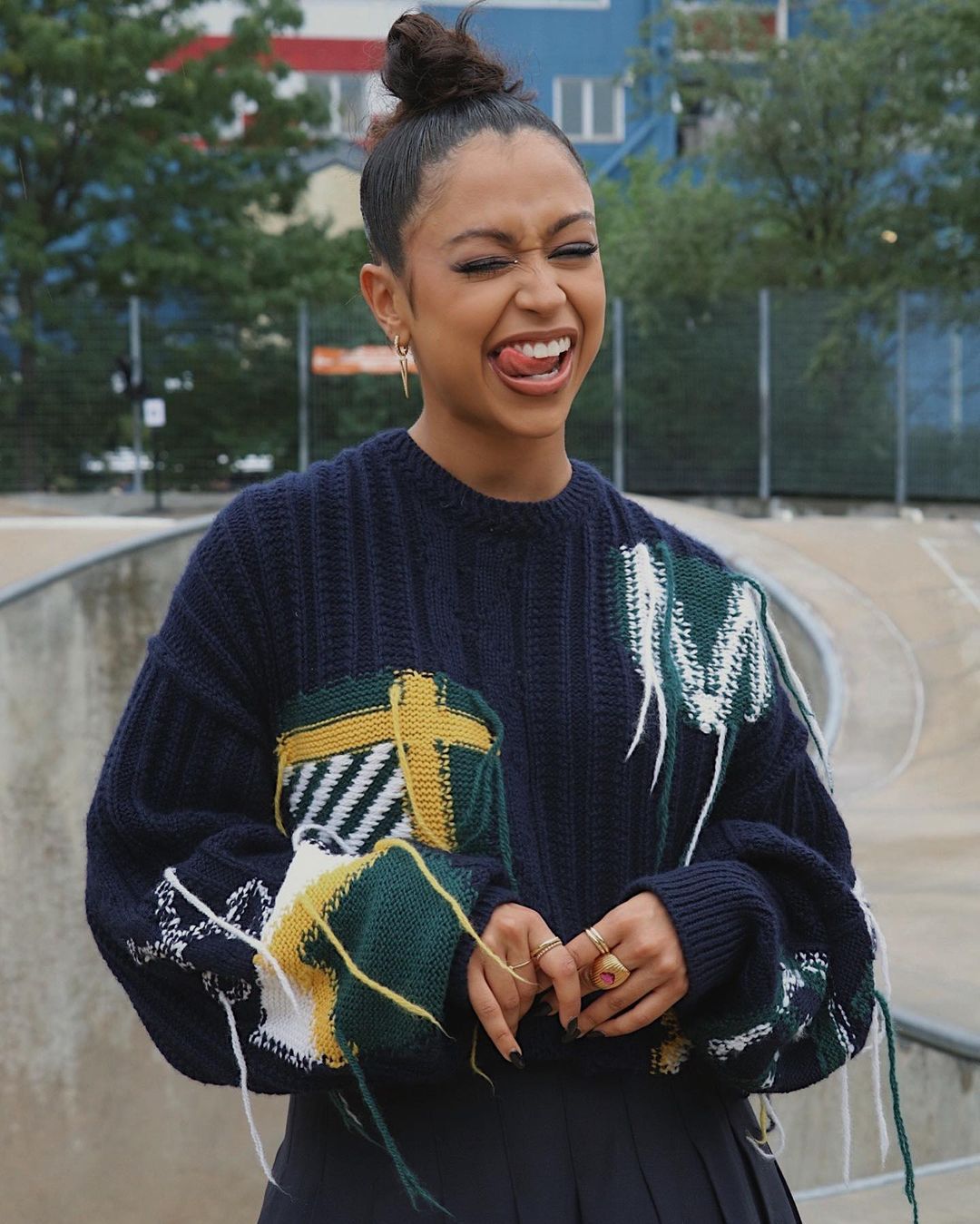 Meet Comedian Actress Liza Koshy – The YouTube Sensation and Queen of Puns
Comedy is nothing but a hilarious way of putting the life truth out. And, Liza Koshy is a pro at it. Liza is an American actress, a comedian, a TV host, and a social media star.
When it comes to Liza Koshy, either you're already following her, or you are missing on some real fun. For those who don't know much about this social media star, Liza has got immensely popular through her much-loved YouTube videos.
Liza Koshy has got 19.3 million followers on Instagram and more than 17.6M subscribers on YouTube, and that is such an enormous win for any social media star. Liza says she's just a little brown girl with big dreams. And these dreams are taking real shape through her YouTube videos. People love watching her. Her audience is crazy for her comic timings and how she discusses even the most serious topics in her unique comical approach.
Liza became the first internet personality to gain the fastest 10M subscribers on YouTube. And since then, the people who showered love on Liza have grown limitlessly.
Liza Koshy and everything you should know about her!
Liza has made a permanent place in her follower's minds, and her characters, including young Liza, Carlos, Helga, etc., did a blast on the internet. Liza got famous for the hilarious puns she created on her videos, and in the least time, she got titled the 'Queen of Puns' by her madly in love followers. Liza launched herself on YouTube a few years ago, and before she took the maiden step on her channel, she released videos on the Vine (an American short video hosting service).
When Liza started vlogging, she released videos in partnership with her former boyfriend, David Dobrik. The couple shared a line of exciting videos. David Dobrik is a YouTube personality too. However, in June 2018, the couple announced their break-up, which broke a million hearts. Koshy waited for six months to announce her break-up, she needed time to heal before she could put their news before her fans.
Koshy has also been a part of multiple premium YouTube series, including 'Liza on Demand,' 'Escape the Night,' and a Netflix original movie. Koshy Interviewed former American President Barack Obama, her dream collaboration with Beyonce is on her wish list,
Besides being known for her coming timing, Koshy is also known for her contribution towards more serious issues in the life of humans. Although she likes to keep her interviews and collaboration light, she did not forget to talk about some serious issues in life.
Koshy interviewed Barack Obama and talked about mental issues like Anxiety and Depression. She tried to attract people's attention to the need of more and more young political minds. Koshy has expressed her love for Beyonce several times. She revealed how badly she craves collaborating with her lady love, Queen B.