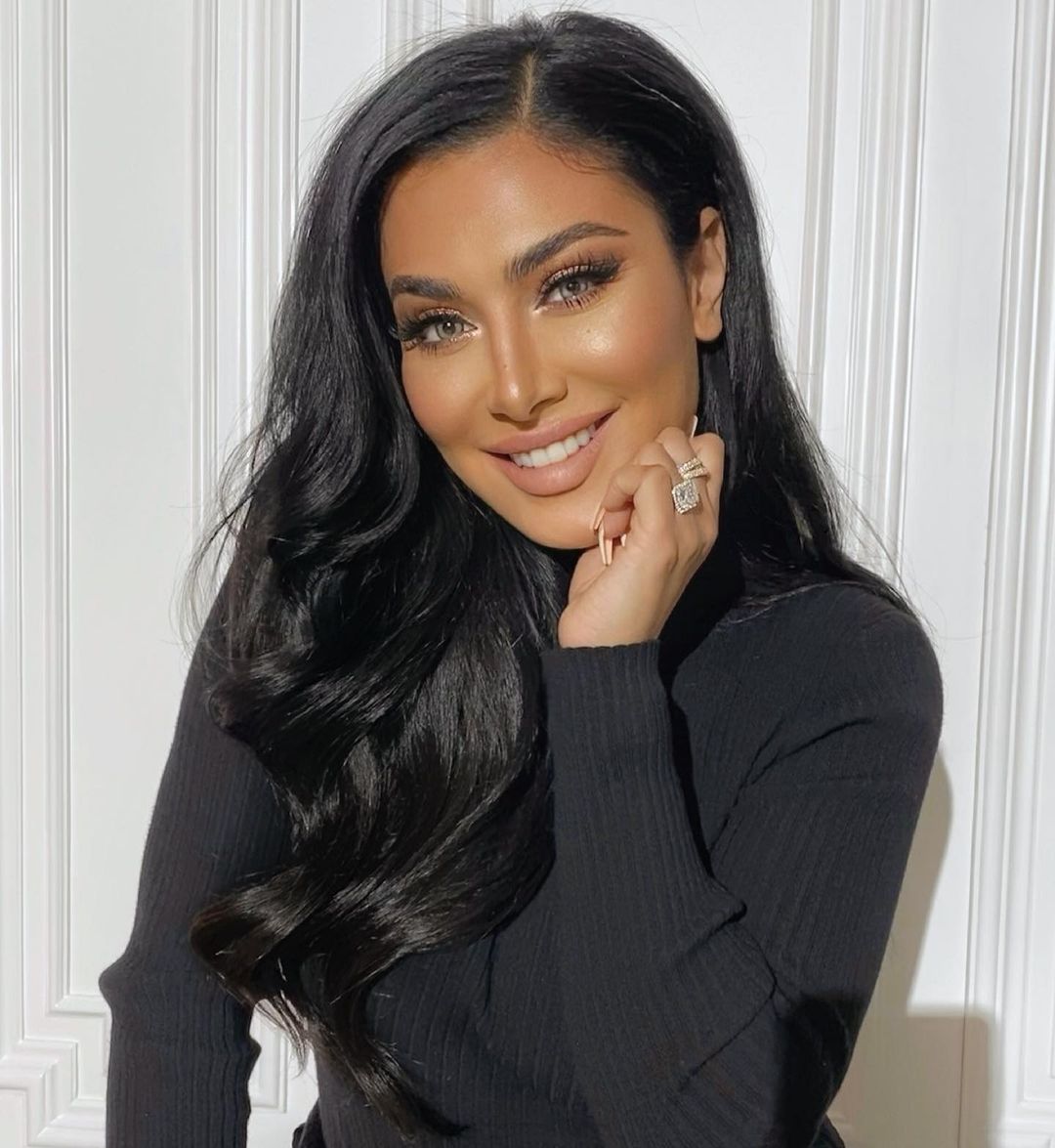 Life-Changing Makeup Hacks by the Top Beauty Influencer Huda Kattan
Imagine, you have just completed your full face makeup and strolled out of the door, just to realize that your foundation becomes cakey, the dark circle seems visible again, your lips get chapped, or the fading eyeshadow. It would be shell-shocking to see the look getting ruined on which you have spent 40 minutes. Thanks to Huda Kattan for these life-changing, and flawlessly achievable makeup hacks, you'll never have to feel frustrated again.
Game changer Foundation- the foundation is the base on which you build your makeup, so it is suggested by the beauty influencer to always exfoliate first before applying it, choose the correct shade according to your skin type, and using a primer is a must!
Conceal smartly- concealer is a superpower if used perfectly, always use a primer and a color corrector, blend your foundation, then use the concealer to disguise your skin woes. For dark circles use the upside-down triangle method and a beauty blender for a seamless setting.
Blush Babe- every girl wants their cheeks to be perfectly rosy. For dewy-looking cheeks, mix your powdered blush with some skin balm or Vaseline to use it as a rosy long-lasting blush tint. Always apply your blush in an upward direction for an uplifted look on your face.
Shine with Highlighter- cream, liquid, or powder highlighter all are great, choose the one which is two shade lighter than your foundation or you can even mix both highlighter and foundation for radiant-looking skin.
Glam Eyeliner- everybody wants a killer wing, not a panda eyes. For a perfect wing, use a pencil to trace the shape and start by drawing the wing first. Set your eyeliner with black eyeshadow or pencil, for extra pigmentation but don't forget to line your tear duct.
Mascara 101 hack- sexy eyes are the dream of every girl. You should choose the right wand according to your lash structure and size, curl your lashes 10 seconds before applying your mascara. For voluminous mascara, it is highly recommended to apply it using two different wands.
Flawless Lips- although most of the lipsticks are 9 to 5, they still require a touch-up. Huda suggest-

– Prep your lips first by exfoliating them and apply lip balm.

– Blot them using a tissue, this is super important.

– Apply eyeshadow and blend.

– Then apply lipstick and set it with a translucent powder.

Breath-taking Eyeshadow- applying eyeshadow requires dedication and hard work. Firstly prep your lids by using an eyeshadow primer, after applying foundation bake it using a setting powder. Use a correct blending technique, define the crease, blend outwards, then define it with concealer.
Shine with Glowy Skin- achieving gloss skin with makeup is the dream of many. After prepping your skin use a radiance cream, or mix some highlighter with your concealer to get dazzling skin.
Be Multipurpose- running out of products? These multipurpose hacks will surely save your day.

– Contouring powder can be used as an eyeshadow.

– Cream lipstick as a tinted blush.

– Concealer as an eyeshadow primer.

– Lip gloss for shimmery eyes.
These, all are the most highly recommended tips and tricks by the world's top beauty influencer Huda Beauty or Huda Kattan. Using these hacks will surely take your make-up to the next level. So, why not try and see it yourself!