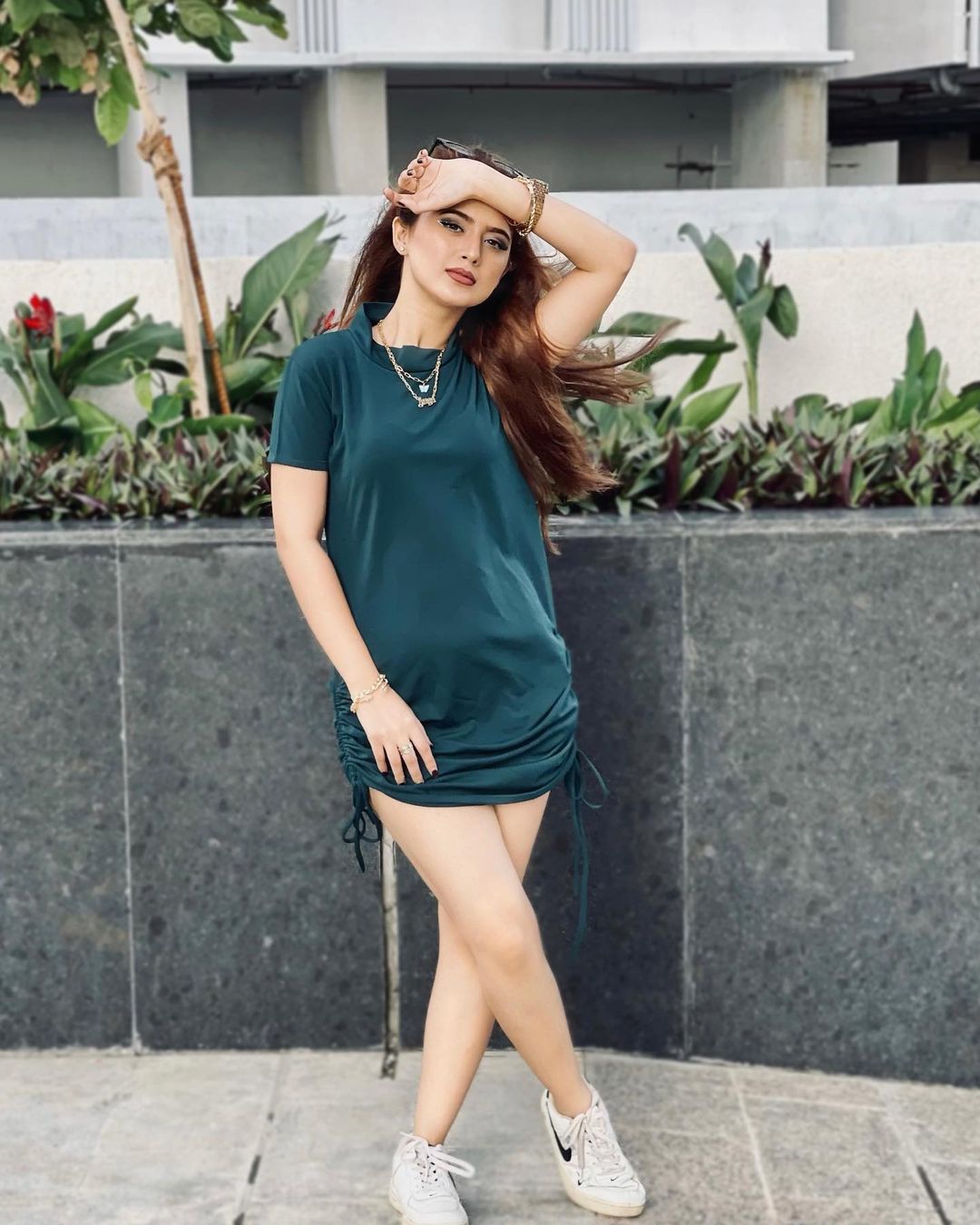 Arishfa Khan: The Fashion Inspiration of 2021
Arishfa Khan is one of the hottest cyber icons and sensations in the world of entertainment, and it goes without saying that she has established herself as one of the industry's hottest icons in a very short period of time. Countless youngsters look up to her for fashion inspiration, and she's the reason why many people believe it's possible to make a living on Instagram.
Arishfa is known for lighting up the fashion world with her various creative style clothes. She is a well-known social media influencer, as evidenced by her flawless reels.
Lately, she performed an act based on the dialogue from the Bollywood film Kuch Kuch Hota Hai and shared the video on her website, earning a lot of acclaim from the audience. The actress performed the role flawlessly, with great expressions. Fans were enthralled by her incredible moves and grace, which she embodied.
She's stabbed the fan's hearts with her incredibly hot love dance to Rakhi Sawant's song "Dream Mein Entry," and everybody was going bonkers.
There were reports floating about the market that she was seeing a man named Danish Zehen, who had recently died. Danish Zehen was a YouTube video blogger who also dabbled in acting and modelling. There is no other name that has been linked to Arishfa Khan since Danish's death. According to sources, Arishfa Khan does not have a boyfriend at the moment and is not dating anyone. Some social media users have linked her name to TikTok star Adnan Khan.
Her net worth is yet to be established. However, some news outlets and websites indicate that she earns between $1 million and $5 million every year.
Arishfa Khan is one of the young divas of the Indian digital business, and she certainly knows how to dominate in the genuine meaning of the phrase when it comes to scorching the oomph game like a real boss babe. Fans go crazy every time this hottie releases new photos and videos.  Fans adore anything she wears with confidence and grace, from elegant desi ethnic costumes to sultry hot western avatars. She's melting hearts once again and we're crushing big time. As a result, it comes as no surprise to us that she is a fantastic fashion blogger and internet-based influencer.
As of 2021, she is a web sensation! She is also a passionate animal lover who works to protect them.
Despite the fact that her talent was praised by the public, producers complained about her lack of professionalism. Singer A-Jay M, who collaborated with Arishfa Khan and Lucky Dancer on two of his songs – 'Dildari' and 'Chal Koi Gal Nai' – voiced one such concern. The songs became huge hits, with millions of views, but the difficulties that the entire crew faced during the shoot will astound you.
A-Jay M  said, "It becomes easier to promote the songs if they talk about them and post them on their social media sites. But what happens when these artists refuse to complete the work for which they were hired? We gave them a large sum of money in exchange for not just shooting the video but also spreading the word about the song. Apart from that, they were well treated during the session. We met all of their requirements, and this is what we received in return."
"Since the dawn of her career, she has been generating controversies to be in the news," A-Jay M stated at the end of the talk.  Arishfa has always tried to manipulate facts for her own gain, from claiming to be Late Danish Zehen's lover on YouTube to accusing Zehen's own brother of killing him.
Arishfa Khan has a YouTube channel where she posts cosmetic tutorials and advertises items, and she has a large following. Her YouTube channel has over 2 million subscribers, and she has 21.2 million Instagram followers.