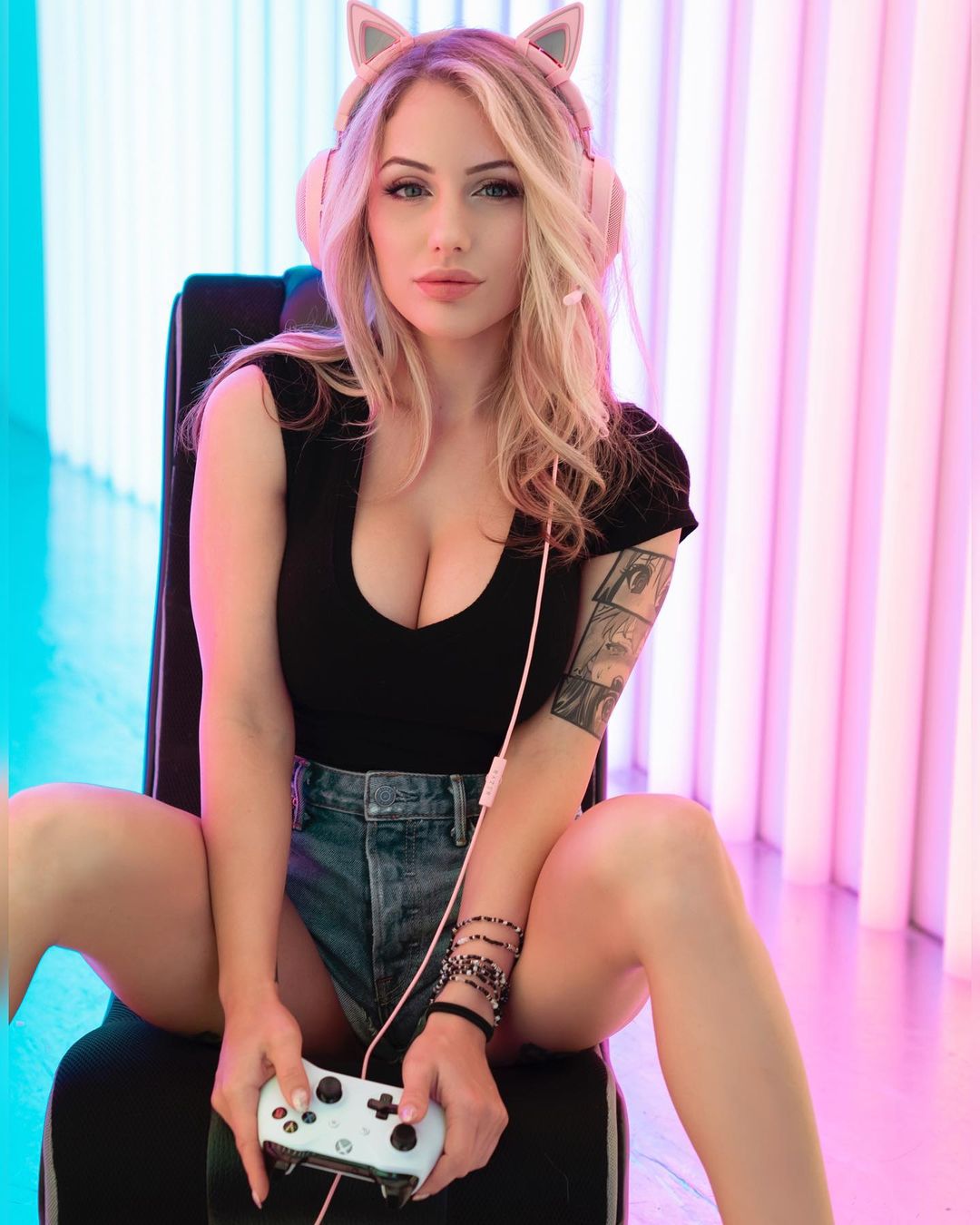 Liz Katz and Her Bold Avatar Speaks Aloud for Her
Elizabeth Katz aka Liz Katz is a gutsy cosplay model, a gamer, a retoucher, an actress, a mystical creature, a professional eccentric, and a mom. This is what her profile speaks for her, and in her millions of fans are true conveyers of her talent. Katz has got more than a million followers on Instagram, 350k subscribers on YouTube, and millions of followers on TikTok as well. Her followers always crave for more, and that is what makes Katz get going. Kate being a mother of two never leaves a stone unturned to amaze her followers.
She recently posted a video on her YouTube page, with the caption, 'The Delirious Family's Secret Revealed'. The video had moments of Katz playing with her baby, and it showcased some really cute instances. This family vlog gained almost a million views and became one of the most-watched videos on Katz's YouTube page.
Katz has been recently revealing her very private family moments to her fans and that is how she is developing an intense connection with her fans on the internet. All these videos are proof that Katz is spending enough time with her baby and enjoying this special phase of her life.
This sizzling cosplayer never ceases to amaze her followers with her charm and selection of striking costumes she chooses. The 33-year-old American YouTuber works religiously for her followers and shows off daring photos which make her stand a loud in the web world. The sexy cosplay costume she adores breaks all records and keeps the temperature of her social media accounts at the highest.
In her professional life, Liz Katz is already breaking the stereotypes, and she intends to do it in her personal life as well. Katz recently shared a post with the caption that included a hashtag #normalizebreastfeeding, where she flaunted her 9 month period being a mother. The picture showed Katz breastfeeding her child in public, and she asked people not to make it a taboo anymore.
Liz Katz expresses her love for games, and being a gamer she keeps on giving new targets to her fans. Being a mystical creature, her looks never fail to astonish her fans. Katz has two children, one son who was born when she was 20 and one daughter born in September 2020. Katz further revealed on May 2021 that she is pregnant again, with an expected due date to be on Christmas this year.
Katz has recently shared her beauty next to her newborn daughter who has got more fans in the online world. She flaunted dresses that are too bold to blow your mind. Her friends call her the reddest. A few weeks ago on her birthday, her friends and fans flooded her social media accounts with special appealing wishes.