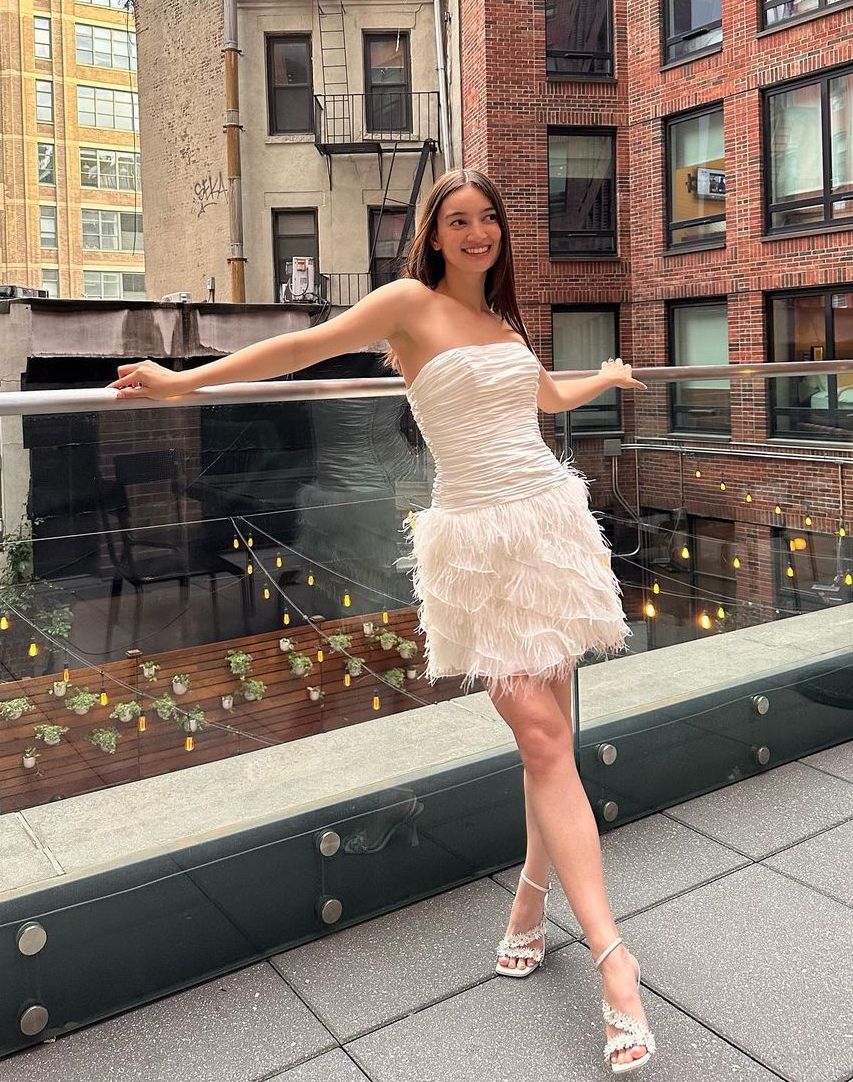 Emily Mariko and Matt Rickard: A TikTok Love Story Sealed with 'I Do'
California-based TikTok sensation Emily Mariko, celebrated for her inventive cooking and lifestyle vlogs, has tied the knot with her longtime partner, Matt Rickard. The couple, who got engaged in October 2021, walked down the aisle this past weekend, marking a new chapter in their heartwarming love story.
Emily first gained prominence on TikTok with a 2021 video that showed her preparing a salmon and rice dish with an ice cube, capturing the interest of millions around the globe. However, the content creator's life took a romantic turn when footage of her partner's breathtaking proposal on a cliff overlooking the ocean went viral.
The TikTok community celebrated their engagement, with fellow TikToker Chris Olsen commenting, "WHAAAAT CONGRATS," and adding, "Not all 3 of us crying."
In the run-up to her wedding, Emily kept her 12.7 million TikTok followers closely involved, sharing behind-the-scenes footage from her journey to the altar. This ranged from unboxing gifts from luxury brand Dior, to acquiring her marriage license from a courthouse in San Mateo County, Northern California.
Emily continued to provide a sneak peek into her big day preparations, including showcasing her stunning engagement ring. The ring features a large cabochon sapphire ensconced by smaller diamonds, which mirrored the couple's unique style and love.
View this post on Instagram
In a touching tribute to her Columbia University days, where she graduated alongside her now-husband in 2014, Emily celebrated her bachelorette party in New York City. She was seen adorning a chic strapless, fringed cream mini dress, perfectly suited to the occasion.
As the big day approached, Emily shared her pre-wedding routine, which included bridal dress trials, manicure and hairstyle tests, and even her workout regimen. "I've been going on 20-minute runs," Emily mentioned in a July 16 TikTok. "I've been trying not to get any tan lines and it's super hot outside, so I'm putting on a T-shirt just to cover the straps."
The climax of this heartfelt journey arrived when Emily and Matt celebrated their love among family and friends at a rehearsal dinner. In a rare display of affection, Emily posted a video of the couple sharing a kiss, aptly set to The Beatles' "All You Need Is Love."
As the journey to 'I Do' culminated, Emily Mariko and Matt Rickard's story continues to inspire love and warmth, proving that fairy tales do exist, even in the world of TikTok.