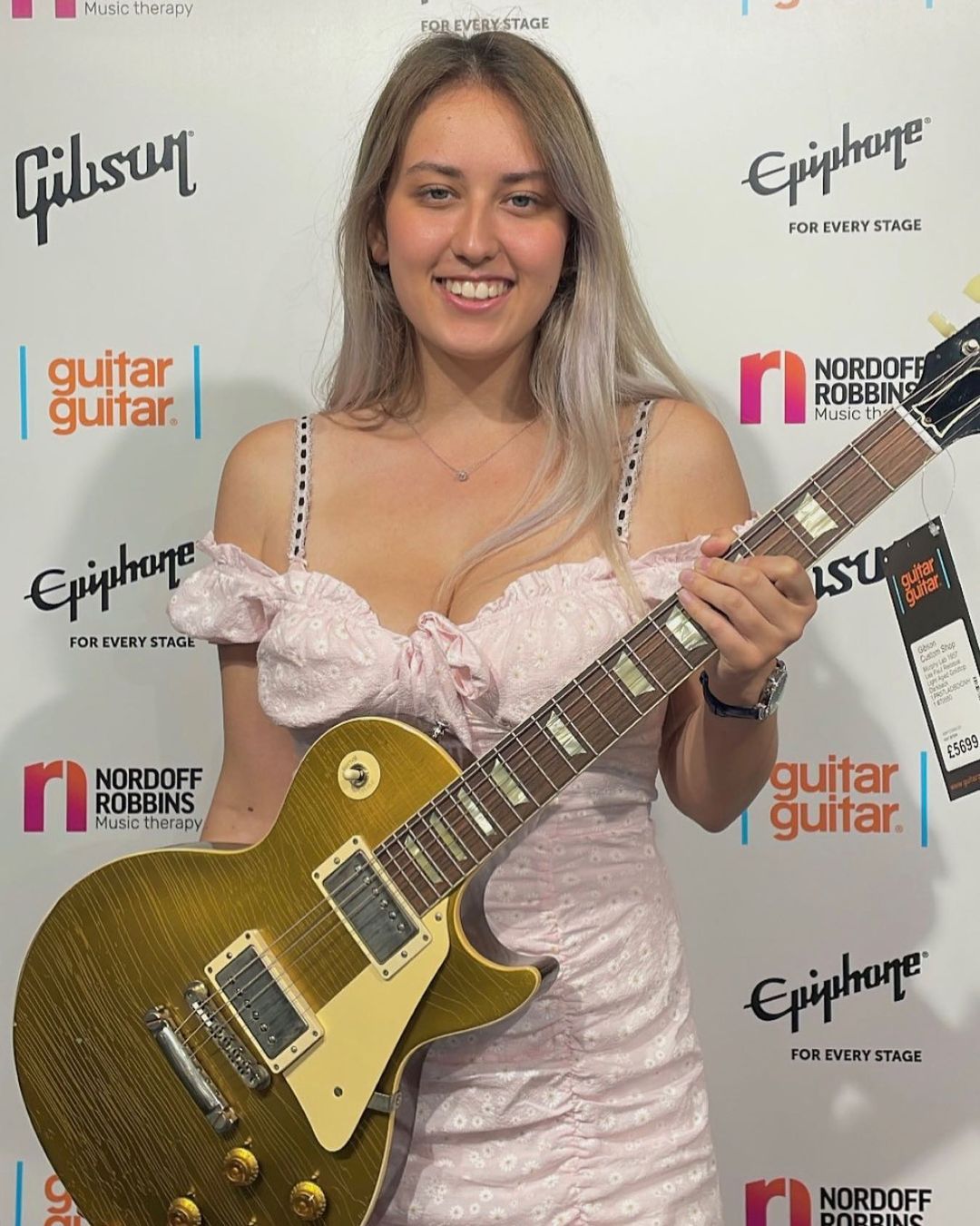 Captivating Audiences Online: The Inspiring Story of Mimi Sounds, the Guitar Sensation
Mimi Sounds, real name, Mia Smith, is a talented English guitarist, musician, and social media personality. While she possesses the ability to play drums and piano, her true expertise lies in playing the guitar. Mimi has gained significant recognition for her guitar skills and the content she shares on various social media platforms.
Born in September 2001 in London, United Kingdom, Mimi's musical journey began when she started playing the piano at the age of 13 during her time in secondary school. It was during this period that her passion for music truly took root. However, her focus soon shifted to the guitar, which became her primary instrument of choice.
At the age of 16, Mimi enrolled in college to study music and had the opportunity to perform alongside her friends and singer Helena. It was during her college years that Mimi's career began to take shape. She started her musical journey by joining a school band and continued to nurture her passion for music throughout her college life.
Mimi's popularity skyrocketed when she ventured into the world of social media, particularly on YouTube. On August 19, 2020, she started uploading videos showcasing her incredible guitar skills and captivating musical performances. Her content resonated with viewers and quickly gained attention, earning her a dedicated following. By 2022, Mimi had amassed nearly 800,000 subscribers on YouTube and garnered 220,000 followers on Instagram.
While Mimi's professional life thrived, her personal life remains private. As of now, the exceptionally talented musician remains unmarried and does not have a boyfriend. Mimi's focus continues to be on her music career and connecting with her fans through her captivating performances and engaging online presence.