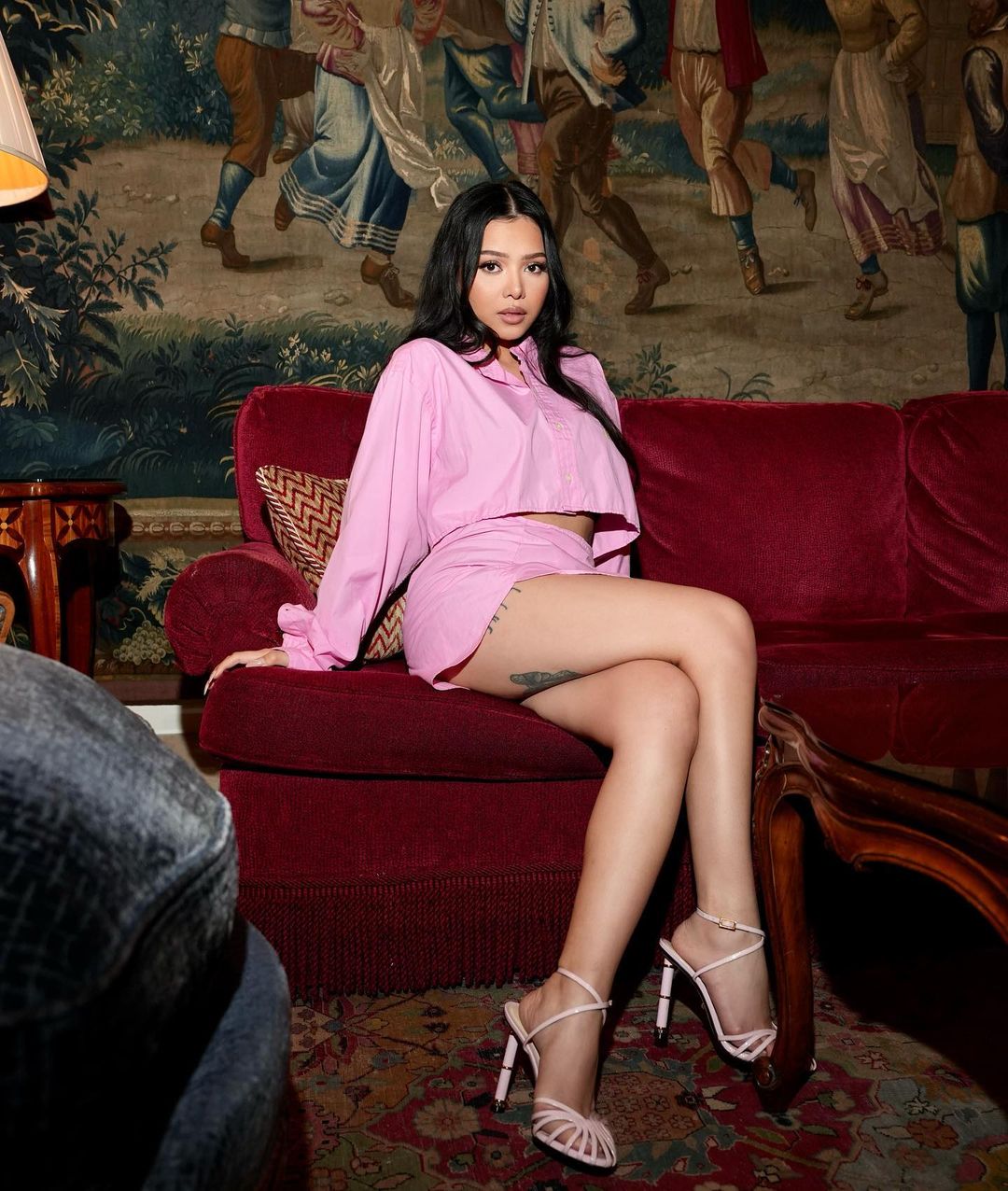 Bella Poarch: The Unexpected Journey from Social Anxiety to Social Media Stardom
Bella Poarch, the TikTok sensation with billions of likes and millions of followers, recently recovered from COVID-19. But it's not the virus that's been giving her sleepless nights but it's her social anxiety.
Like so many across the globe, Bella grapples with serious social anxiety. Yet, ironically, she's amassed a staggering following on one of the most social platforms out there: TikTok. Her rise to fame, accumulating over 2 billion likes and a following of 88 million (ranking her the third most followed person on TikTok), was perhaps made smoother by the onset of the global pandemic. With the world isolating and personal interactions dwindling, Bella found herself comfortably distanced from one-on-one social situations, even those over Zoom.
But Bella's journey to internet fame is far from typical. Born and raised in the Philippines, she was initially raised by her grandmother before being adopted. Later, her family moved to the U.S., where Bella graduated high school early and enlisted in the Navy. It was after completing boot camp that she got her first tattoo, an act that marked the beginning of her iconic, tattoo-covered look.
Bella's influence extends far beyond TikTok. Her debut music video, "Build a Bitch", became YouTube's biggest debut ever, with nearly 400 million views and counting. This year, she's set to take her virtual fame into the physical world with the release of a new EP and her first-ever live performances. Despite her inherent shyness, if her music video – complete with TikTok star cameos, eerie choreography, and a pit of CGI fire – is any indication, Bella's fans are in for quite the spectacle.
In a recent with Cosmopolitan, Bella shares her initial experience with TikTok: "After I left the military, it was quarantine, and everyone was bored. My friends kept sending me TikTok videos, and I fell in love with the app. It's addictive," she says. "My first TikTok was me singing an Ariana Grande song, which got 100 views in 24 hours."
Although she didn't find immediate viral fame as she'd hoped, Bella realized that authenticity was key. "Once I started being more myself, showing my silly side, that's when people started liking me more," she reflects. Bella started posting video game content, recognizing that many were turning to games while stuck at home.
From overcoming personal struggles to commanding an audience of millions, Bella Poarch is a testament to the power of authenticity and resilience in the face of adversity. Her journey serves as an inspiration for anyone navigating the unpredictable world of social media fame.