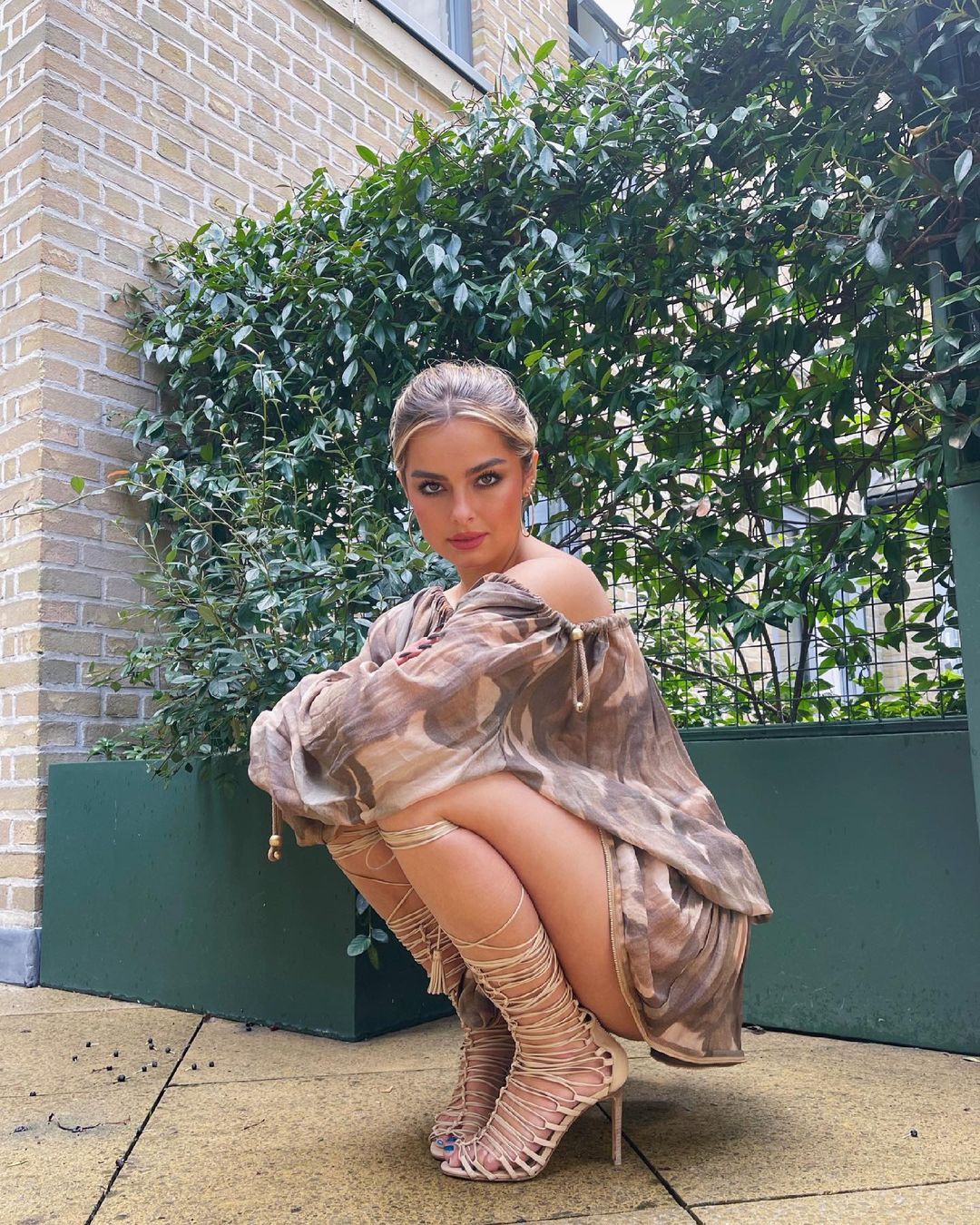 Addison Rae – The Bird Up with Best Wings
Addison Rae became famous after releasing a video on Tik Tok in 2019 of herself lip-syncing to a Kelsey Ballerini song. Since then, the Louisiana native has established herself as one of the most well-known social media celebrities, gaining notoriety for her new song "Obsessed," her appearance on Jimmy Fallon, and her connection with Kourtney Kardashian.
Addison received a brand partnership with Skims, a shapewear firm launched by Kim Kardashian, as a result of their friendship, and her fame skyrocketed. Kourtney Kardashian revealed on her reality show 'Keeping Up With the Kardashians' that she met the popular TikTok star through YouTuber David Dobrik and they quickly became friends.
Addison's net worth is believed to be $5 million, according to the sources. Along with her YouTube channel, Instagram postings, she earns this enormous sum from TikTok corporate collaborations.
Addison Rae has unquestionably amassed immense success and followers all around the world thanks to her consistent success across numerous platforms. Her YouTube channel has 4.76 million members, according to HITC, and she earns between $5000 and $80,600 every month from it.
Her song "Obsessed," which she uploaded on Spotify in March of 2021, has over 7 million streams, implying that the TikToker is making more money.
It was only logical for Addison Rae to launch her clothing line, Addison, after conquering the world, amassing a massive following, and developing her brand. Her debut single, 'Obsessed,' inspired the new collection.
Addison Rae's net worth is now $5 million, but it is projected to rise in 2021 as she stars in the Netflix film He's All That, which is set to premiere on August 27, 2021.
Tiktok at the Restaurant
That's exactly what happens in this behind-the-scenes video of Addison Rae shooting a TikTok dance in a restaurant while a man seated behind her clumsily tries to work on his laptop. Honorable mentions to her and (to be honest) to him. Addison is seen filming a TikTok in a small closed-off part of a restaurant with a blue tie-dye crop top and flared trousers, according to the behind-the-scenes video published by Instagram account Tea Updating. The fact that she is sharing the space with someone else is the most awkward element. The camera moves to a man seated immediately behind Addison, working awkwardly on his laptop while all of this is going on around him as she concludes her dance. While the whole thing appears to be awkward, it also appears that he is part of the joke. Especially because the TikTok she later shared was the same dance but shot in a different place. Isn't it possible that it was all part of the dress rehearsal?
Controversial Date Night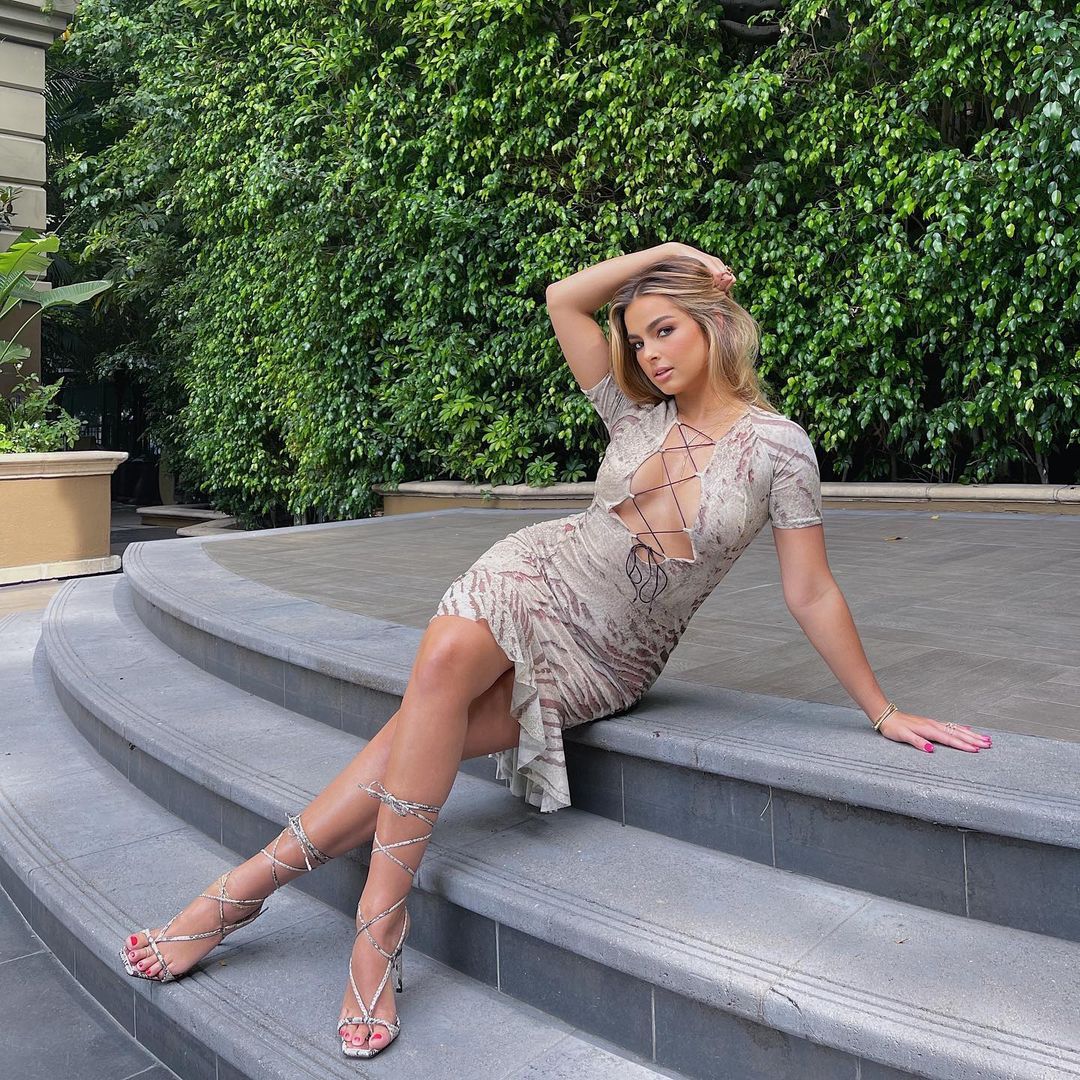 Recent public confusion has again been puzzled by TikToker Addison Rae and musician Jack Harlow with their dating status. A week before Addison Rae and Jack Harlow had speculated that, after they were seen together on several occasions in Los Angeles, they were looking romantically. The rumor arose between the two in May after Harlow's comments on TikToks, including Rae, were posted on a YouTube video during a magazine interview. After uploading, the video was almost private.
Addison Rae was photographed on Thursday afternoon at the Staples Center in Los Angeles with Jack Harlow, making it a romantic date for fans to think of their resting place as being. Fans started questioning Rae across the entire social media, presumably leading the TikToker to Instagram live soon to clarify all the accusations surrounding her and Harlow.
Rae revealed at the beginning of April that she had "still a single" following her split with Bryce Hall. Harlow called her "sexy" later that month in a meeting and said that they frequently phoned each other FaceTimed. Nothing about their social media connections had been publicly publicized by Addison Rae or Jack Harlow. Many people know that they're a relationship, as they are often seen together.