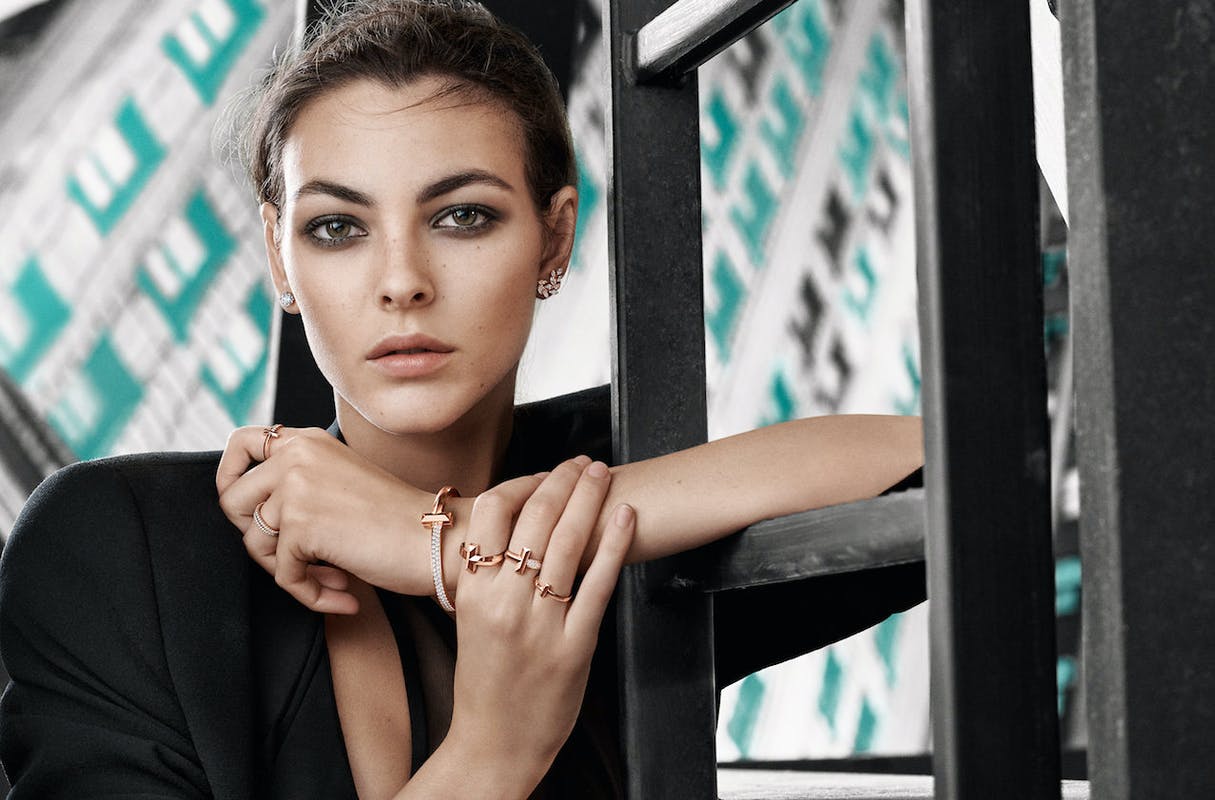 Italian top model Vittoria Ceretti, the new face of the Tiffany T1 jewelry collection from Tiffany & Co., reveals her favorite pieces in this exclusive interview.
What is your first memory about jewelry?
I wasn't allowed to get my ears pierced until I was 16, so I was obsessed with necklaces. My mom gifted me a little necklace with a charm on it that I wore every day until I was 15.
Which of your jewelry pieces is the most precious to you?
My wedding band and my engagement ring.
And which one for every day?
A little golden chocker necklace.
Are you more of a minimalist or do you prefer layering?
I'm an in-between type… depending on how I feel that day or what the weather is like.
Which Tiffany jewelry piece would you give as a gift to your friends?
A beautiful Tiffany T1 bracelet or a T True ring.
Which jewelry piece do you never take off?
My wedding band that my husband and I designed together.
Do you prefer yellow gold, white gold or pink (rose) gold?
Lately, I prefer pink [rose] gold. I find it is a great "in between" color and it's easy to wear it with either yellow or white gold.
Which is your favorite jewelry piece from the Tiffany T1 collection?
I love the Tiffany T1 bracelets with diamonds.
Which values do you share with Tiffany & Co.?
Tiffany & Co. and I share our strength and an unstoppable drive.
Can you share with us a secret from the campaign shoot?
They built a giant set that represented the rooftops of New York City and I was climbing and dancing around. We had a lot of fun shooting this Tiffany campaign!
Tiffany & Co.'s 'Tiffany T' collection, now available in stores and on www.Tiffany.fr